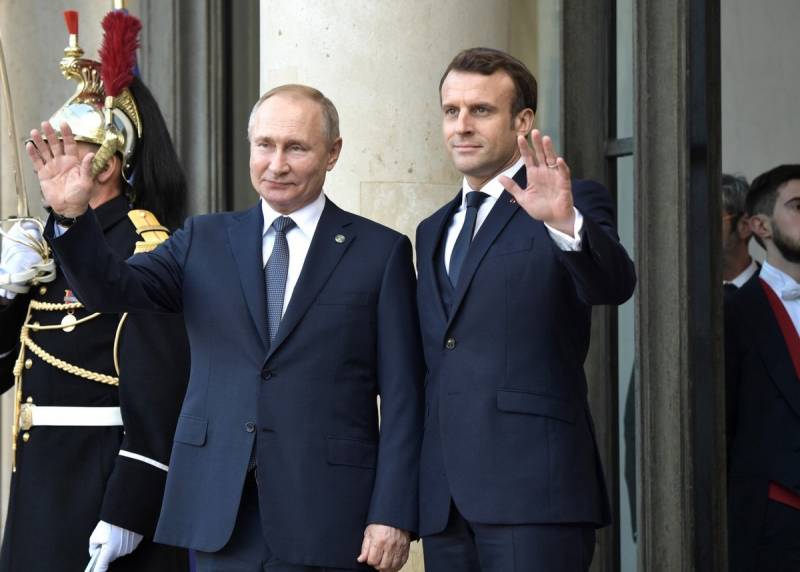 Despite all the mistakes and failures, France never ceases to boast to the whole world of its "strategic thinking" and geopolitical broad vision of the situation. Although over the past thirty years there have been some mistakes along this path. This time, Paris is stubbornly seeking dialogue with Moscow and indulging Russian President Vladimir Putin. Laure Mondeville, columnist for Le Figaro writes about this.
As the author writes, the France of the era of Emmanuel Macron or ex-president Francois Mitterrand has also always been sure that it occupies a leading position in the European Union and has excellent long-term prospects. But none of the highest statesmen notices that the state in the center of Europe constantly misses the best and most important historical moments and opportunities. Everything that has ever been a turning point in the region has been done by other countries and leaders. But not in Paris.
Now, thirty years later, the Élysée Palace is once again showing a strange approach to events in Ukraine, stubbornly seeking the forgiveness of Russia. Amazingly, Macron does this not for history, society, the cause of world peace and certainly not for Moscow, but for himself, believing in the complete superiority of the "approach" described above.
As it became known to Figaro, Macron even endured outright humiliation from Putin. The French President called the Kremlin, as it turned out, more often than was reported in the press. Putin just didn't pick up the phone. The thing is that the leader of Russia simply despises the weakness and inability to be tough in Western countries and their leaders. At the same time, Putin has learned to use it perfectly. Recently, the term "macronizing" has appeared in the dictionary, that is, calling often, for no reason and not always getting an audience, they say in the publication.
Be that as it may, but Paris still adheres to the "balance" formula, imposing sanctions, supplying weapons to Kyiv, and at the same time hoping for the favor of Moscow. A strange, to say the least, combination of methods of influence. Such fawning of the French before Russia causes negative processes and grumbling in the EU, among countries with a certain unshakable position.
In general, Paris, like the traditionally pro-Russian Berlin, are themselves handing over the reins of power and influence to other parts of Europe, although they are sure that they still control the Old World ideologically and economically. By and large, Macron and German Chancellor Olaf Scholz are completing their efforts to prepare for a strategic revolution in Europe, which will lead to a shift in the zone of influence on pan-European processes and the decline of the "old democracies," the publication summarized.