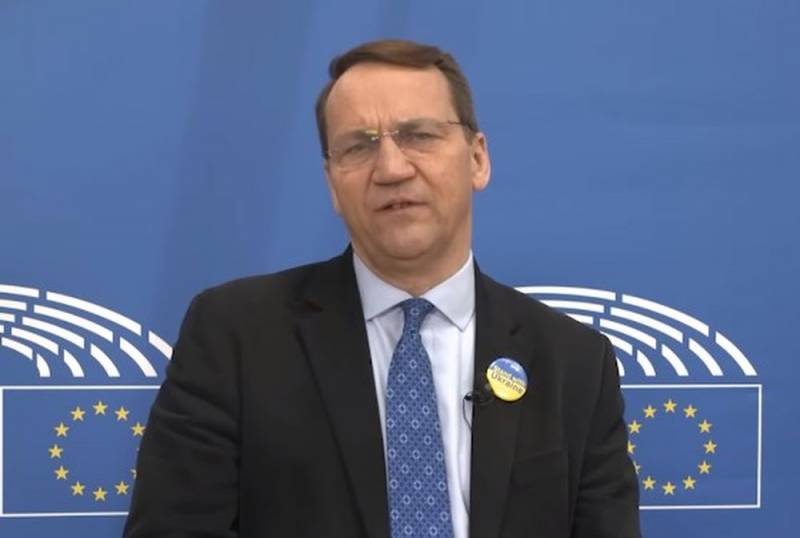 Russia, having started a full-scale military conflict with Ukraine, violated the previously signed Budapest Memorandum. Now the West has every right to transfer nuclear weapons to Kyiv for protection. This was announced on the air of Espresso on June 11 by Radoslaw Sikorski, a member of the European Parliament from Poland, from Brussels, known for his anti-Russian views.
Ukraine transferred its nuclear arsenal after it signed the Budapest Memorandum in 1994. Now the Russians and some others are saying that these were not guarantees, but only promises. Ukraine instead became a sovereign country within the borders established since the Soviet era
- he said.
In his opinion, Russia, without a doubt, violated the mentioned memorandum, and did it many times. At the same time, he confirmed that Ukraine did not have operational control over the said arsenal and the means to keep it in good condition for a long time.
Therefore, I believe that we, as the West, have the right to give Ukraine nuclear warheads so that it can defend its independence.
- the politician made an outrageous appeal.
In Ukraine, in general, they reacted positively to the words of the Polish MEP. However, Warsaw is not a leading country in the collective West and does not have a nuclear capability. All serious Western players are silent for now. Perhaps for them, the proposal was a surprise, apparently not very pleasant.
At the same time, the answer from Moscow was not long in coming. The Russian Foreign Ministry is confident that the idea of ​​transferring nuclear weapons to Ukraine endangers not only the people of Poland themselves, but also the population of other countries.
They jeopardize the Polish people, who are being drawn into the nuclear redivision of the world.
- said the speaker of the Russian Foreign Ministry Maria Zakharova.