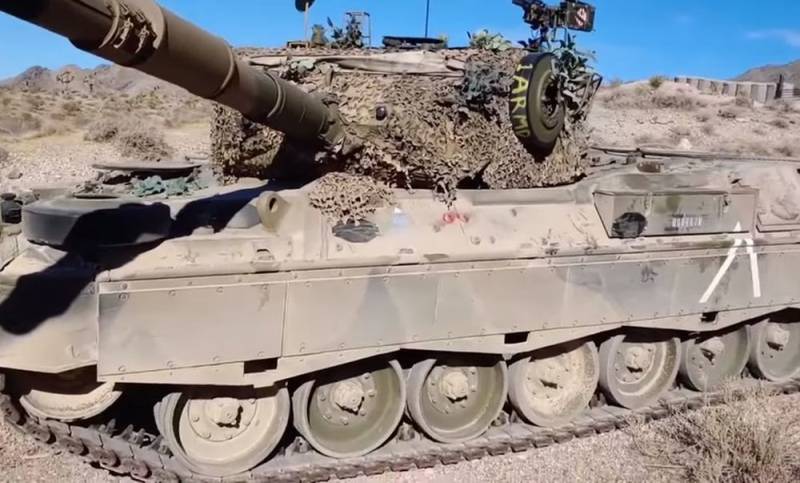 A week ago, Madrid announced that they were ready to transfer to Kyiv 40 Leopard 2A4 tanks out of 108 leased in 1995 and then bought from Berlin for 16,9 million euros in 2005-2016. The Spaniards reported that they have 219 units (plus 4 training) of modern tanks "Leopard 2E" (an improved version of the "Leopard 2A6") more than enough for them.
After that, the German newspaper Spiegel informed that Germany could block the supply of the mentioned tanks for the Armed Forces of Ukraine. The publication clarified that Berlin is clearly not happy with the plans of Madrid. The Spaniards have a lot of their own
equipment
, which they can give to whomever they want without asking permission. However, there is allegedly an unspoken agreement between European countries not to transfer Western-style tanks to the Ukrainian army. Moreover, Germany is categorically opposed to the fact that its tanks would eventually be used by Ukraine for military operations on the territory of Russia.
As a result, according to the American edition of Business Insider, Madrid officially apologized to Berlin for its vehemence and haste. Analysts of the publication suggested that Spain may have become another country that changed its mind about supplying Ukraine with tanks of the Leopard family.
The Spanish newspaper El Pais confirmed that local functionaries apologized to their German counterparts, as the spread of information put serious foreign policy pressure on Chancellor Olaf Scholz. Madrid also revised its plans. Now he wants to send to Ukraine not 40 Leopard 2A4 tanks, but only 10, and they still need to be repaired and get Berlin's firm consent to transfer weapons to a third country. Spanish Defense Minister Margarita Robles promised that support for Ukraine would be carried out within the limits of possibilities and in close coordination with the allies.