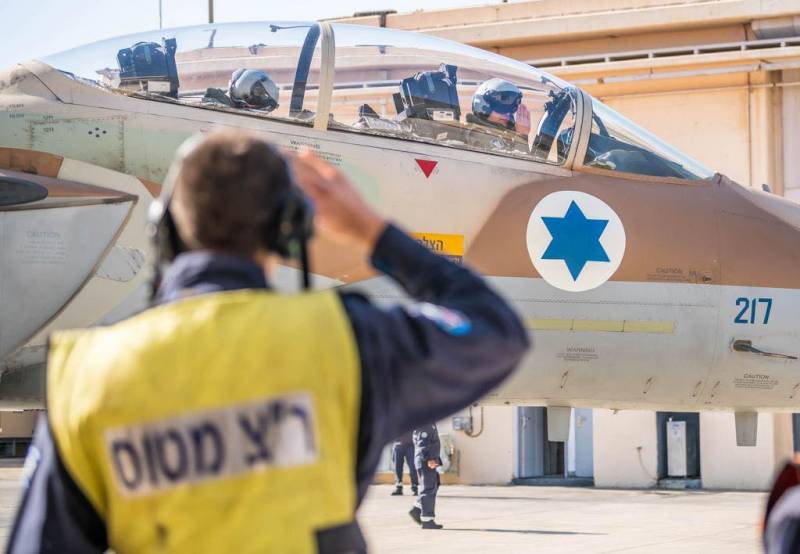 Russia can voluntarily or unwittingly become the cause of an escalation of confrontation in another region of Eurasia, writes the American resource Military.com. This comes amid an intensifying proxy war between Iran and Israel.
As the conflict in Ukraine drains Russian military power and stores, Moscow has redeployed its militias from Libya to the campaign in Ukraine and may soon do the same with its forces in Syria.

Military.com predicts.
If a full-fledged withdrawal of the Russians becomes real, then Iran will immediately fill the resulting vacuum on its own, the resource cites the prediction of King Abdullah II of Jordan in his interview.
Russian presence in southern Syria proved to be a source of calm

- the publication reports the statement of the Jordanian monarch.
The void left by Russia in Syria will immediately be filled by "Iranians and their proxies."
Israel is closely watching the prospects for the redeployment of Russian troops from Syria and any influx of Iranian forces there. Of particular concern to Israeli intelligence is Iran's ongoing attempts to smuggle precision-guided missiles to its allies in Syria, Lebanon and the Gaza Strip.
And while the increased Iranian presence in Syria will pose a danger to Israel, it will also provide additional opportunities, opening up many targets for Israeli warplanes and drones.
If the Russians withdraw their personnel and
machinery
from Syria, nothing will stop the Israelis from attacking Iranian facilities there with impunity
Jonathan Schanzer, a former US Treasury Department intelligence officer, said.
At the same time, American leader Joe Biden is preparing for his visit to the Middle East. A key stop on his itinerary will be Saudi Arabia, where the President of the United States will try to convince Crown Prince Mohammed bin Salman, the kingdom's de facto leader, to ramp up oil production in an attempt to lower U.S. gas prices while hurting Russia's revenues. Although the States have recently been vehemently critical of Riyadh, now that gasoline prices are breaking through $5 a gallon, "the real
policy
"begins to prevail over moral moralizing.
But the US leader will also visit Israel.
And Iran's shutdown of twenty-seven UN cameras monitoring its nuclear facilities will only encourage Israeli hawks urging the government to take new preventive measures.