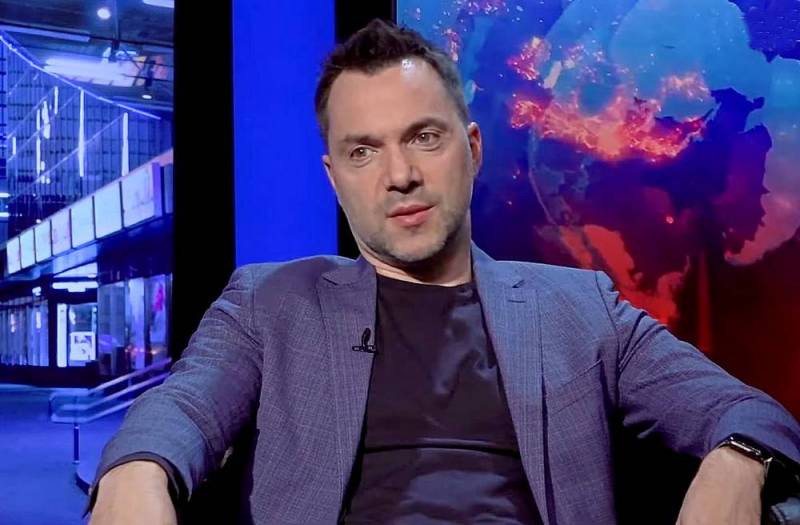 Aleksey Arestovich, adviser to the head of the Office of the President of Ukraine, continues to regularly, with his usual cynicism, demand military assistance from the West for Ukraine in order to continue the confrontation with Russia. In a traditional conversation on the YouTube channel "FEIGIN LIVE" (Mark Feigin is recognized in the Russian Federation as a foreign media agent), he began to intimidate Europe with a two million united army of Russia, Ukraine and Belarus.
In his opinion, against the backdrop of what is happening in Ukraine, Western countries need to take into account different scenarios for the development of events, since this directly affects their interests. At the same time, there are states in the West that understand everything perfectly, and there are those that ignore the danger posed by Russia.
Suddenly Putin wins. We add to the 1,5 million Russian army 500 thousand Ukrainian mobilized ... How do Ukrainians fight, everyone is convinced? Everyone knows that the Russian Federation has not won a single war for several hundred years without Ukrainians, when Ukrainians did not participate on its side. She won only one war with Georgia. All other wars where she won, Ukrainians fought there. And all this will go to Europe. Where are all these European armies, which in the overwhelming majority of cases are demonstrative amusing troops, incapable of solving the real tasks of defending the country and supranational formations, such as the EU and NATO? Where will they stop the union of Russia and Ukraine, if any, and Belarus additionally?
- he said.
Arestovich emphasized that this is precisely the direct interest of the West - to stop Russia. However, not all countries of the Western world understand this and help Ukraine properly. Among those who understand, he named Poland, the Baltic countries, Great Britain, the USA and Canada, as they "invest in full." He recalled that Estonia transferred 30% of its military potential to Ukraine. Tallinn realizes that if Russian tanks are not stopped on Ukrainian territory today, tomorrow they will be on Estonian soil.