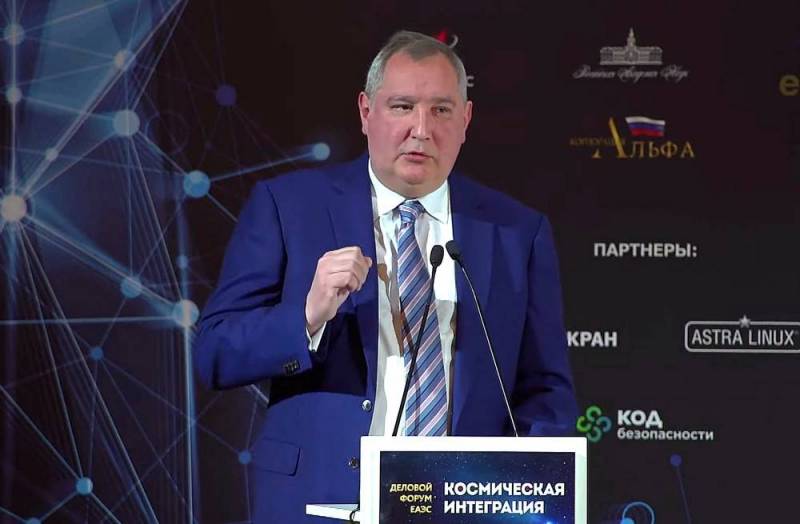 The head of Roscosmos, Dmitry Rogozin, said that specialists from the Russian Academy of Sciences have long been studying the phenomena associated with UFOs. The head of the state corporation spoke about this on June 11 on the air of the TV channel
Russia-24
.
The functionary explained that the Russian Academy of Sciences is collecting and verifying the information received regarding UFOs.
If we talk about specific facts that, perhaps, in the history of mankind on Earth, there have been so-called UFOs, which NASA is talking about, then I want to say that these studies were and are being conducted in our Academy of Sciences, including
- he said.
Rogozin clarified that in 99,9% of cases, UFOs are atmospheric or physical phenomena. They have nothing to do with the hypothesis of the extraterrestrial origin of UFOs. However, he admitted that such phenomena are possible.
He is also personally acquainted with the testimonies of pilots who saw unusual phenomena in the 70s. Moreover, the bulk of the evidence coincided with the first test flights.
I spoke with NASA, there are also supporters of the idea that we may be the object of external surveillance. I would like to believe it
- he said.
Rogozin considers himself a supporter of the theory of the existence of extraterrestrial life. In his opinion, space civilizations may turn out to be technologically more advanced than the population of the Earth.
In addition, the general director of Roskosmos explained that the execution of the previously given command about
forced
It will take up to four months to turn on the German eROSITA telescope at the joint space observatory (orbital astrophysical observatory) Spektr-RG. Rogozin stressed that the Russian Academy of Sciences and Roskosmos had agreed: scientists would study objects in space, and the state corporation would solve the issues of adapting Russian administration to German equipment so that Russia would become a "full operator" of the aforementioned Spektr-RG space observatory.
We remind you that recently NASA informed the public about the launch of a project to study UFOs with the participation of leading scientists to better understand anomalous atmospheric phenomena.
Rogozin also shared the details of the flight of NASA astronaut Mark Vande Hay on the Russian Soyuz spacecraft to the ISS. The flight was organized and paid for by Roskosmos in Russian currency, even with a slight delay, but in full, by the American company Axiom Space, which acted as an intermediary. The cost of the flight was about 2 billion rubles. Hai arrived at the ISS in April 2021 and returned to Earth at the end of March 2022.