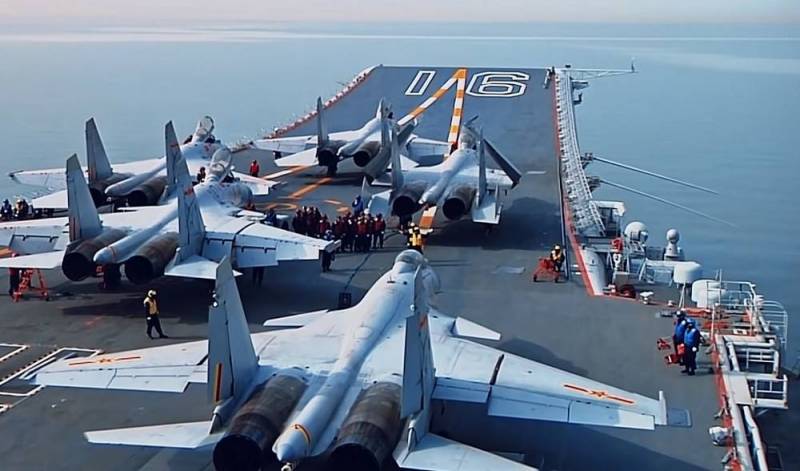 This year, the 19th Shangri-La Dialogue in Singapore (the annual Asian Security Summit) takes place on June 10-12. At the same time, China's demonstration of "an unwavering attitude towards the struggle" helps to establish peace in the Taiwan Strait. This was reported on June 11 in an editorial by the Chinese newspaper Global Times.
The media notes that on June 10, a member of the State Council of the People's Republic of China, Defense Minister Wei Fenghe held talks with the head of the US Department of Defense, Lloyd Austin. The meeting was "short but positive". On June 12, he should make a final speech.
During the meeting, Wei reaffirmed China's firm stance on the Taiwan issue, stressing that if anyone dares to separate Taiwan from China, the Chinese military will not hesitate to fight and decisively crush any attempt at "Taiwan independence" while firmly defending national sovereignty and territorial integrity at all costs.
- says the publication.
In turn, Austin confirmed that Washington "remains committed to
policy
one China.
The United States and China are sure that the military departments of both countries should maintain contacts at a high level in order to build trust and avoid conflict situations that could develop into a confrontation. Against the backdrop of ongoing tensions between Beijing and Washington and problems between the two countries in many areas, effective face-to-face meetings go a long way towards resolving differences and stabilizing relations.
The newspaper stressed that Wei drew a red line on the "Taiwan issue" and once again demonstrated China's attitude and will to avoid dangerous misjudgments by the US and others. The announcement of the PLA's readiness to fight is the "genuine guarantee of peace" in the Taiwan Strait.
Taiwan is part of China. This is a generally recognized international consensus. Any misleading peace rhetoric that rejects or distorts this international consensus is a violation of regional peace and a misjudgment of PRC resolve. Beijing has repeatedly stressed that "relying on the US to seek independence" and "exploiting the island of Taiwan to control China" is playing with fire. If the Taiwan issue is not properly resolved, it will have a "subversive effect" on Sino-US relations.
- specified in the material.
The publication expressed the hope that Wei's statement of "defeat at any cost, including war" could force some forces to restrain their impulses and allow some countries to remain sober.