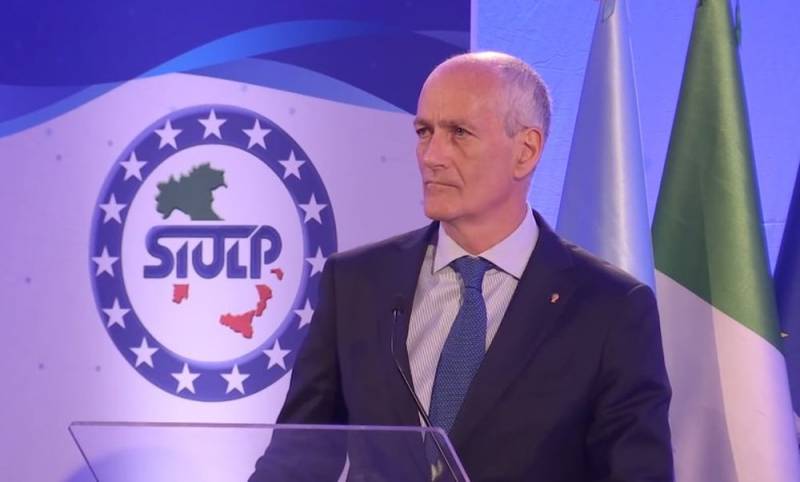 The publicity, which caused controversy, forced the Italian government to declassify a report on pro-Russian sentiment among local journalists, bloggers,
politicians
and public figures. This happened after the Italian newspaper Corriere della Sera told readers that the Italian parliament's security committee had launched some kind of investigation, becoming interested in the activities of the security services.
The said document consists of seven pages. It was prepared by the Department of Information and Security (DIS), which oversees the activities of the local intelligence agencies AISE (Information and External Security Agency) and AISI (Internal Information and Security Agency).
On June 10, a representative of the Italian Council of Ministers, junior state secretary of the government apparatus responsible for security issues, Franco Gabrielli, showed the contents of the document during a briefing. The functionary emphasized that the document was compiled on the basis of data from open sources and had the lowest level of secrecy possible.
According to him, there is no information in the document that relates to "national information". He refuted the information that the Italian special services are keeping a dossier on the above-mentioned categories of citizens. He was outraged by the newspaper's suggestions that "the parliamentarian may be the object of surveillance." At the same time, he expressed dissatisfaction with the transfer of the document to the media.
There is no "big brother" in Italy, no one, much less the government, intends to investigate private opinions
- he assured.
Summing up, Gabrielli pointed out that the level of the hybrid threat remains extremely high, and therefore needs constant monitoring.