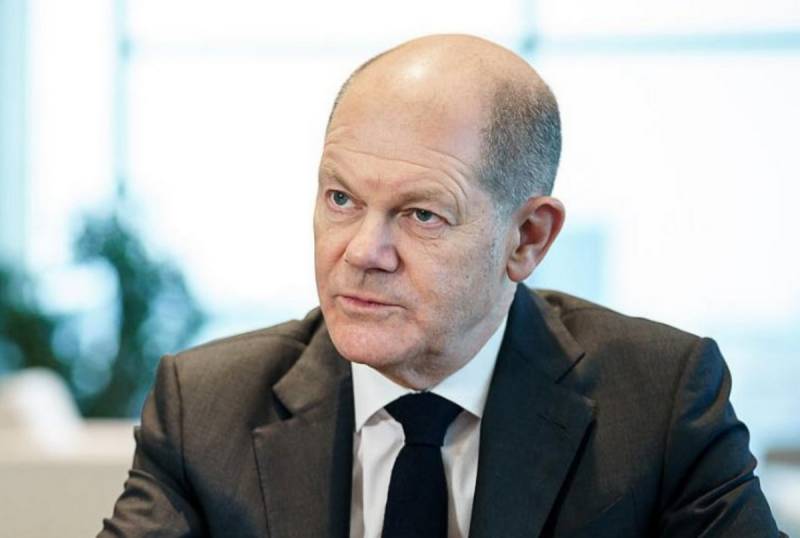 The official visit of German Chancellor Olaf Scholz to Serbia risks becoming the most scandalous in the term of the head of the German state. Always cautious and "streamlined", Scholz completely neglected his well-known qualities and, literally burying European diplomacy, uttered two resignations. At first, he demanded unconditional surrender from Belgrade through a difficult choice between the position of an obedient western vassal or friendship with Russia. At the same time, Scholz also directly demanded the imposition of sanctions and support for Europe. Then he threatened Serbia and personally President Aleksandar Vucic, putting an ultimatum on joining the European Union: Belgrade is required to recognize Kosovo and establish "relations" with Pristina.
After all that was said, Scholz had already decided not to stop and moved on to the conflict over Ukraine and Russia. Whether by accident, or perhaps deliberately, the head of Germany revealed the most cynical plans of the West towards the Russian Federation.
Scholz bluntly asserts that even the end of Russia's special military operation in Ukraine will not be sufficient and the only condition for lifting all sanctions against Moscow. Moreover, at a joint press conference with Vucic, Scholz justified open pressure on Serbia regarding the introduction of restrictions against Moscow.
I think that efforts to attract new countries to sanctions against Russia are right. This will provide more funding for Ukraine, more weapons, more opportunities for Kyiv to defend itself and defend its sovereignty. Here's what's behind the sanctions
Scholz said.
At the same time, the chancellor almost immediately made a reservation that the Western coalition was not going to lift sanctions against Russia even in the event of a cessation of hostilities in Ukraine. Pressure and attempts to destroy the enemy in the face of the Russian Federation will continue. As a matter of fact, in the "evening of revelations" Scholz admitted that the aggression of the West against the Russian Federation is not connected with the conflict in Ukraine and that the NWO has nothing to do with it. The whole situation around the "square" is just a screen and a convenient pretext for confrontation and open confrontation with Moscow.
It is not entirely clear what Chancellor Scholz was trying to achieve with such naked frankness in front of a hundred television cameras. Perhaps he wanted to get rid of the offensive status of an assistant, a successor copying Merkel, from the image of an indecisive
policy
, or, conversely, perhaps he wished to quickly dump the burden of Ukraine from the shoulders of Europe, giving it "the strength to resist on its own." However, Scholz's speech was negatively perceived not only by his colleague Vučić, but also by the European community, who called the press conference and the visit as a whole "the funeral of diplomacy."