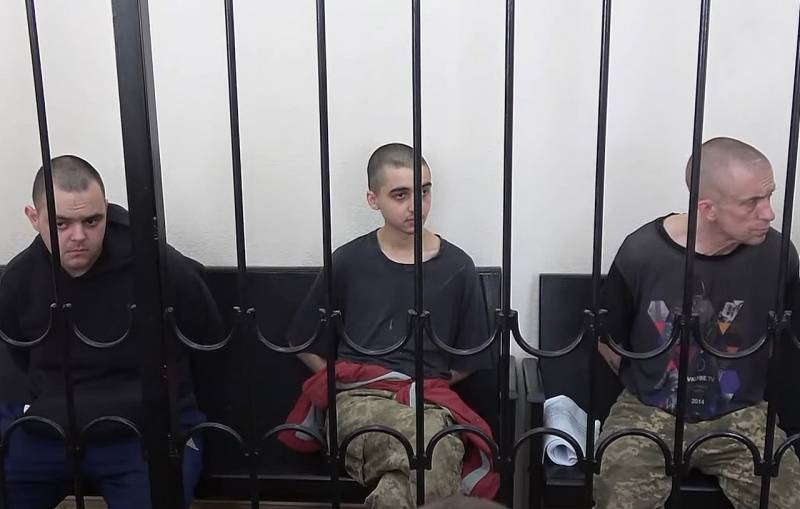 On Thursday, June 9, the DNR sentenced to death three foreign mercenaries who took part in the hostilities on the side of the Armed Forces of Ukraine: the British Sean Pinner and Aiden Aslin and the Moroccan Saadun Brahim. They are accused of mercenarism, an attempt to seize power by force and committing a crime as part of a group of people.
The United States and Great Britain accepted the decision of the Donetsk judges with some bewilderment. According to US Secretary of State Anthony Blinken and British Foreign Minister Liz Truss, convicted citizens are protected by international law, and the DPR court is "fictitious", like the republic itself.
Meanwhile, Washington and London are trying to appeal to Moscow so that it influences the decision of the DPR and assists in the exchange of prisoners. However, as Vladislav Berdichevsky, deputy of the People's Council of the DPR, noted, war crimes were committed on the territory of the republic and Russia has nothing to do with what is happening.
The West should address this issue directly to the authorities of the Donetsk People's Republic. However, the "civilized world" and Kyiv do not recognize either the DPR or the LPR and do not want to enter into a dialogue.
In order to somehow influence the situation, they must recognize the DPR and enter into official negotiations on this issue with the authorities in Donetsk
- the parliamentarian emphasized in an interview
LOOK
.
Thus, the West fell into a legal trap set by itself. Whether the Americans and the British will decide to contact the independent republics of the East of Ukraine in order to save the lives of their citizens, time will tell.