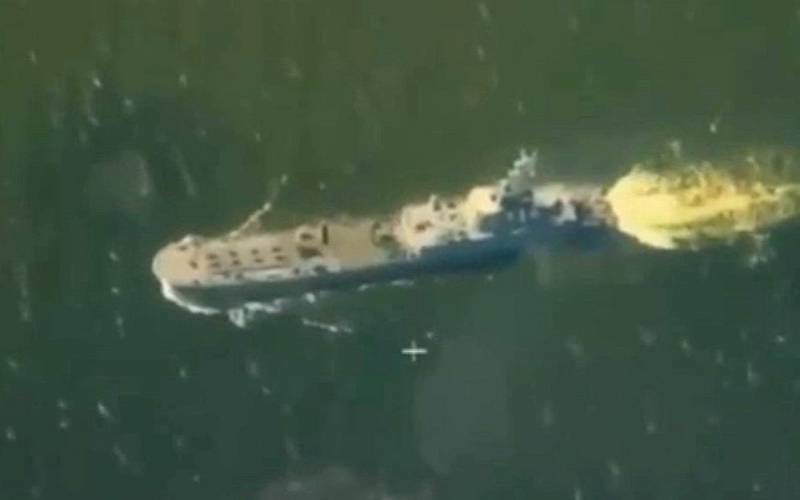 A video of the destruction of several ships of the Ukrainian Navy by the Russian armed forces got into social networks.
Among them are the small anti-submarine ship "Vinnitsa" with tail number "A 206" (corvette according to NATO classification) and the medium landing ship "Yuri Olefirenko".
Meanwhile, the Ukrainian port of Ochakov in the Mykolaiv region was virtually deprived of protection. Previously, two ships took on this role: the Vinnitsa MPK and the Yury Olefirenko SDK. However, the first one was destroyed, and the second one was put out of action due to the low morale of the sailors who refused to follow the orders of the commanders to patrol the Dnieper estuary.
At the same time, according to a source in the Crimean law enforcement agencies, the Ukrainian ships remaining on the peninsula since 2014 are waiting for disposal after the completion of the special operation. Currently, they are on the berths of the Black Sea Fleet and require the use of its resources. Moreover, many of the former ships of the Ukrainian Navy are unsuitable for further operation and are in a faulty technical condition.
During the Crimean events of 2014, about 50 ships of the Naval Forces of Ukraine came under Russian control. Some of them were transferred to Kyiv and relocated to Odessa.