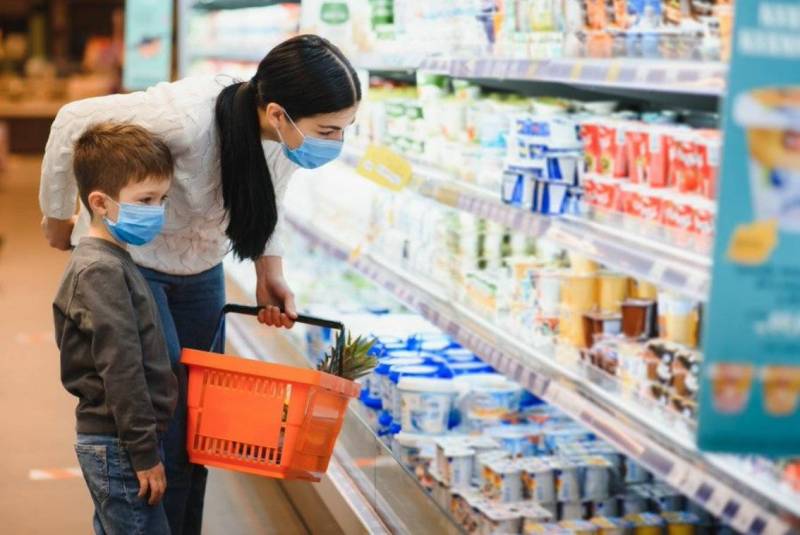 Great Britain, which took an active part in the anti-Russian sanctions
policy
, is reaping the fruits of his short-sighted decisions. Thus, the rise in energy prices cause the collapse of the food industry, and the prices of many goods have increased many times over.
As a result of Western sanctions, the supply of grain from the continent turned out to be difficult. In addition, the rise in the price of bread, as well as milk and meat, was affected by the shortage of fertilizers and the rise in prices for them. As a result, the cost of raw materials for baking has risen from pre-pandemic rates of 200 pounds per ton to 625 (one pound is equal to about 73 rubles at the current exchange rate).
Meanwhile, agricultural supplies from Russia accounted for a third of the UK market and are not easy to replace as India announces an export ban and China suffers from crop failures.
People think that we can just take and buy abroad what we do not produce. But it's not. There will be a global shortage in some regions
- said the head of the National Union of Farmers Mainette Butters in an interview with The Telegraph.
As a cost savings, many Britons have begun to forego meat purchases as chicken has become as expensive as beef in local stores. Sanctions against the Russian Federation have driven up the price of wheat, which is the main food for birds, and the price of chicken meat has skyrocketed.