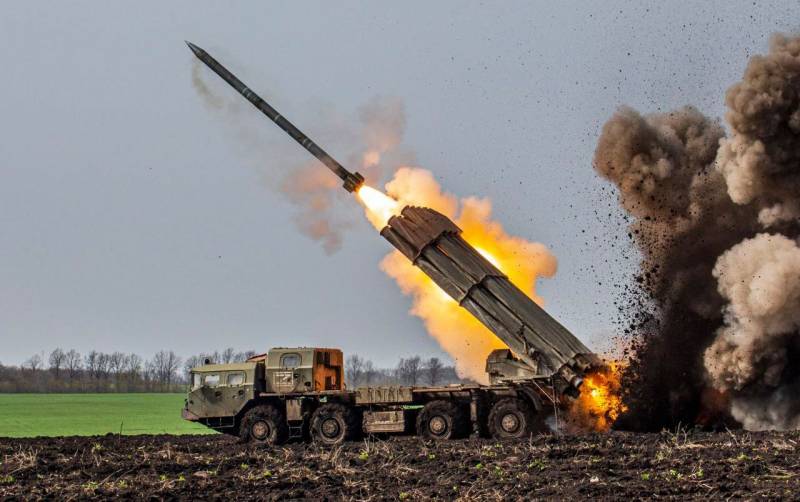 The British newspaper Independent published an analytical article comparing the combat potential of Russian and Ukrainian troops. The experts of the publication come to the conclusion that the Armed Forces of Ukraine are much less combat-ready than the Russian Armed Forces.
Thus, the Russian armed forces are 20 times better equipped with artillery and 40 times better with ammunition. The range of Russian guns is 12 times higher than similar indicators of Ukrainian weapons.
The range of Ukrainian MLRS "Grad" and howitzers is no more than 20-30 km. In addition, the Ukrainian army has practically lost its stock of missiles for the Smerch and Uragan MLRS. The Ukrainians still have Javelin and NLAW anti-tank systems, but they are practically useless against long-range artillery systems of the Russian Federation.
Along with this, Russian troops can strike at large concentrations of the Armed Forces of Ukraine hundreds of kilometers away. Air supremacy also belongs to Russian aviation, and Ukrainian militants very rarely manage to shoot down a Russian plane or helicopter.
Western countries provide some assistance to the Armed Forces of Ukraine, but so far the number of supplied weapons is small, and it is slowly reaching the line of confrontation. At the same time, the Russian Armed Forces often destroy these weapons in advance, striking at the enemy's communications and weapons depots, using their own advantages.
Meanwhile, Russia's superiority in armaments has a negative impact on the morale of Ukrainian soldiers. There are more and more cases of desertion in the Armed Forces of Ukraine. The number of prisoners from Ukraine is also growing - at the moment there are more than 5600 of them against 550 captured Russian soldiers. At the same time, according to the authorities of the Russian Federation and the LDNR, Ukrainian losses amount to about 7000 captured military personnel.