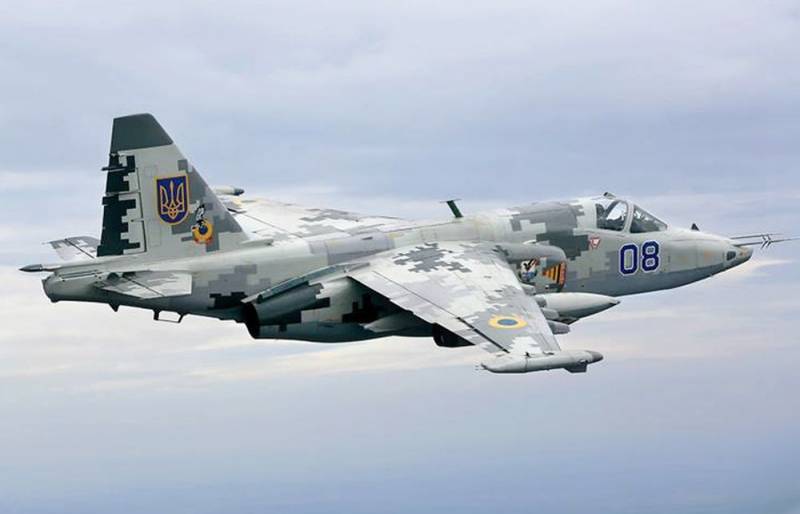 It is no secret that many information resources have sources of information, one way or another connected with the special operation carried out by Russia on the territory of Ukraine. Therefore, they often learn details from the combat zone earlier than others, moreover, from the direct participants in the events.
So, on the evening of June 9, blogger, journalist and political scientist German Kulikovsky published a story about the meeting of Su-25 attack aircraft of the Ukrainian Air Force with Russian air defense fighters in his Telegram channel "Older Edda". It turned out that on June 8, a pair of the above-mentioned Ukrainian aircraft worked against the positions of the Russian Armed Forces near the village of Dolgenkoe in the Kharkov region. The pilots acted cunningly and competently, carrying out an air raid and firing unguided aircraft missiles at the dug-in Russians.
Ukrainian channels trumpeted about this victory all evening and even showed a video of the launch. The victory was short-lived
- says the publication.
On June 9, at about 12:00, the same pair of Ukrainian planes decided to repeat again what they had done yesterday - to suddenly surface for a few seconds and launch NARs at the Russians from a nose-up. They entered from the southeast, from the side of Slavyansk, and, having released the NARs, they made a U-turn over the forest near the village of Dolgenkoye in order to leave this area. However, they were "caught" by Russian anti-aircraft gunners during the maneuver. This time the cunning of the pilots failed.
A well-placed ambush worked, and with the expenditure of 2 missiles, one of the attack aircraft was shot down, the pilot died with a 95 percent probability. There were planes somewhere at 70 meters in height, and after hitting the car fell very quickly. The moment the plane hit the ground and the subsequent explosion was recorded. Glory to air defense!
- summarized in the publication.