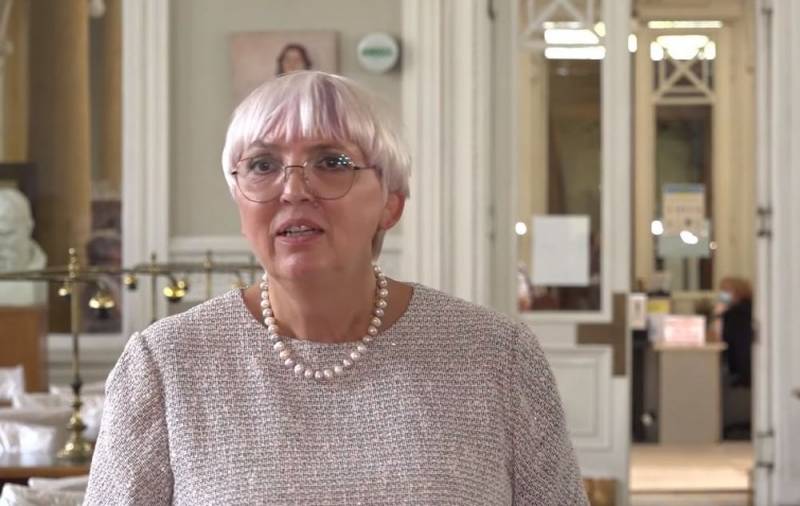 Recently, the Minister of Culture of the coalition government of Germany, Claudia Roth, paid a two-day visit to Odessa, the leadership of which wants to add the city center to the UNESCO World Heritage List. During the conversation, she was presented with new "patriotic" Ukrainian postage stamps, which depict a Russian warship and a Ukrainian soldier with an obscene gesture.
At this moment, the minister showed all her "culture". After examining the stamps, she began defiantly insulting Russia with obscene words in English. Moreover, Roth has not apologized for speaking her mouth on the video camera, so far, i.e. she considers it normal.
Therefore, it would be reasonable not to let this smiling and cheerful lady into the territory of the Russian Federation until she officially apologizes publicly as an official, because she was not on a tourist trip in Odessa. It is easy to guess to what cultural depths Germany will reach with such functionaries as Roth.
This is Russia (points to the ship - ed.), and this is ...
- she said when she was asked to repeat everything again and show.
As for Odessa, Roth assured of Berlin's readiness to assist in resolving the issue with UNESCO. At the same time, she promised the Ukrainian authorities assistance in the information war "unleashed by Russia."