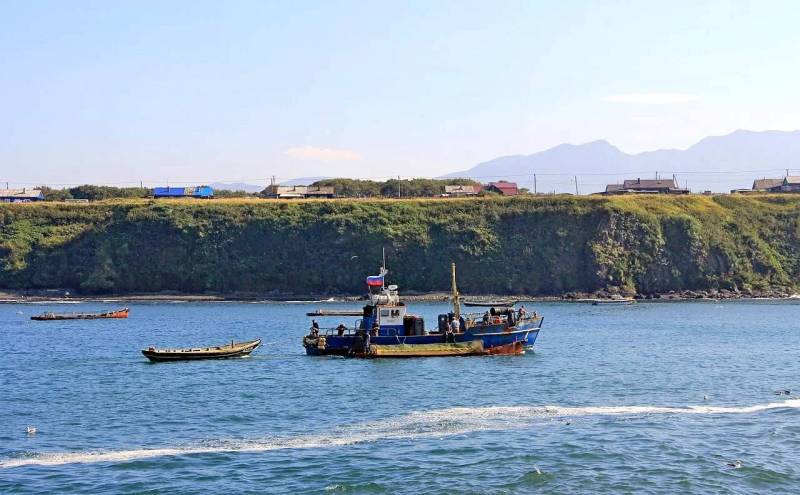 Recently, Russia banned fishermen from Japan from fishing near the South Kuriles, as their state unilaterally violated the Russian-Japanese agreement that had been in force since 1998. Tokyo simply stopped paying, arguing that it was anti-Russian sanctions for holding the RF NVO against Kyiv.
Moscow's actions caused a negative reaction in the Land of the Rising Sun. However, Russia is sure that the Japanese authorities themselves are to blame for the current situation. Russian functionaries have already warned the Japanese about a possible food shortage, making it clear that Japan needs to come to its senses and allow fishing.
I am sure that our fishing companies will take their place, and the Japanese will have certain nutritional problems, but these are their problems, they invented them for themselves
- said Deputy Prime Minister of the Russian Federation Yuri Trutnev - curator in the Far Eastern Federal District.
We remind you that Moscow only suspended the implementation of the said agreement, which allowed the Japanese to fish for marine bioresources off the South Kuriles within the framework of the quota allocated by the Russians. The Russian Foreign Ministry explained that the agreement will come into effect again when Tokyo decides to fulfill all its obligations under it in full. Thus, the Japanese were clearly indicated: in the morning money - in the evening fish, and nothing else.