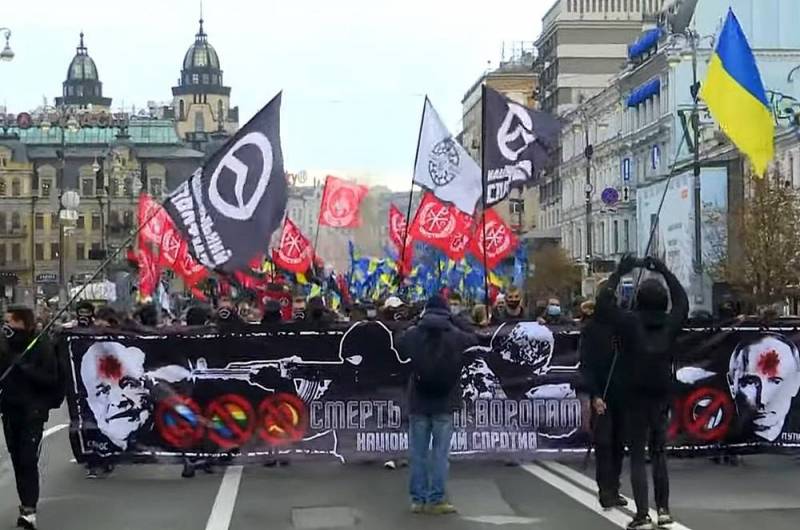 For decades, the Polish authorities have been verbally indignant about the Volyn massacre of 1943-1944, when Ukrainian nationalists from the UPA / OUN (b) or simply Bandera (organizations banned in the Russian Federation) committed massacres of the Polish population and representatives of other ethnic groups. In fact, everything turned out quite differently. It turned out that the Polish authorities are not at all against the use of Bandera slogans such as "Cut the Poles!".
A document (response to an appeal) was published on the Web, in which the district prosecutor's office in Brzeg (Opole Voivodeship) reports that it refuses to open proceedings and start an investigation because of statements published on the Internet. They glorified Ukraine and made calls to kill the Poles, as well as to annex part of the territory of Poland in favor of Kyiv, since these are supposedly historical Ukrainian lands.
I remind the Poles who do not support the Great Ukraine! We will deal with Russia, and then we will take our Przemysl, Chelm and Zamość. Glory to Ukraine, cut Poles
- said in the publication, which drew the attention of one of the Polish citizens, after which he complained to the authorities.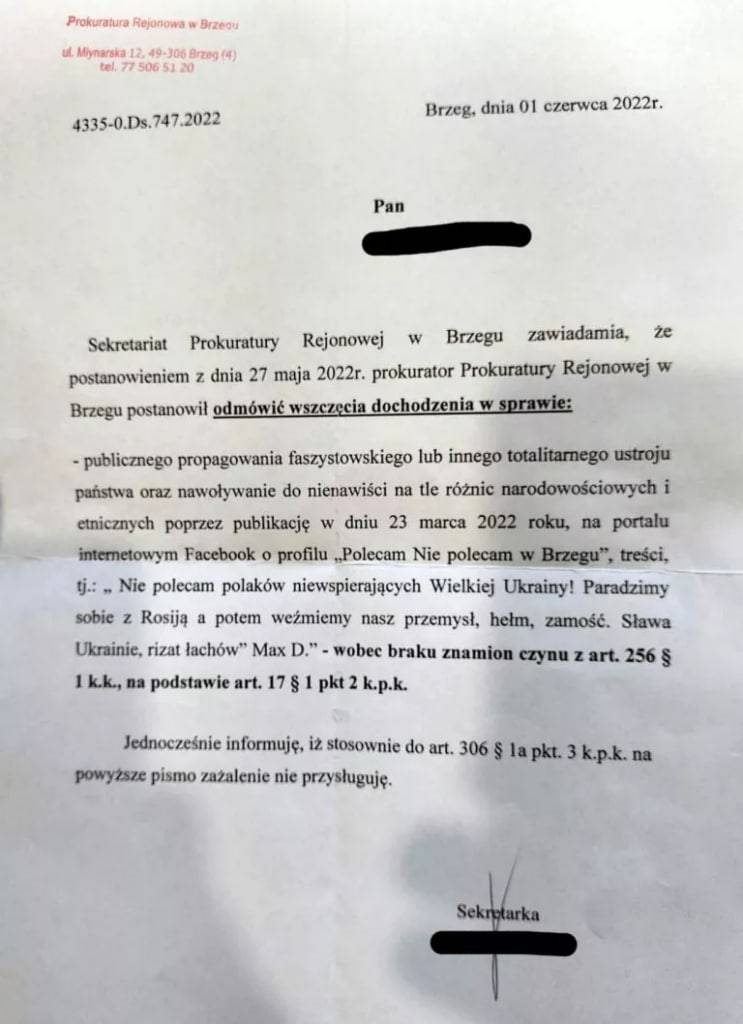 There is little doubt that the response of the law enforcement agency "a little" discouraged the law-abiding person. Every Pole knows from a school history course that it is precisely under the slogan "Cut the Poles!" terrible atrocities were committed in Western Ukraine during the Second World War.
At the same time, the district prosecutor's office in Brzeg believes that the above expressions are not a sign of propaganda of the fascist (Nazi) ideology and do not contain an incitement to hatred due to national and ethnic differences. Thus, the Polish authorities actually allowed the use of Bandera slogans in the country. The reaction of Polish nationalists to this is still unknown, but it will definitely be, there is no doubt about it.