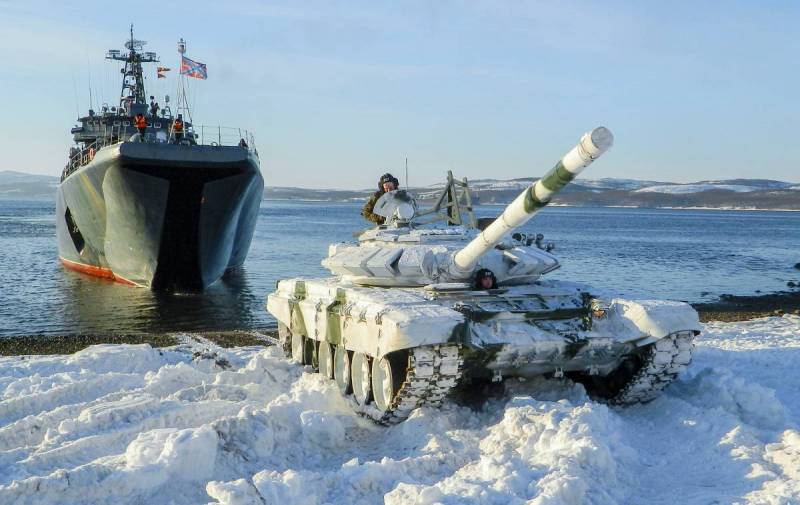 The benefits of declaring Russia an "aggressor" are beginning to show up in the most unexpected areas. The potential of the posture of condemning Russia has not yet been fully explored by the West. This is the only reason why the countries that are part of the anti-Russian coalition will try to maintain this artificial status and image, which brings real political
economic
dividends for as long as possible. The next such illogical step of the West is the initiative of the member countries of the Arctic Council to resume the work of the body without the participation of the main country of the region, which is Russia.
Moscow has already expressed a protest that will not solve anything much. Such encroachments caused concern in the Russian Federation, because only Russia, which accounts for 60% of the territory of the Arctic and up to 70% of its entire economic activity, can solve the problems of the Far North, develop it and use it as sparingly as possible. Nevertheless, Western countries are trying to circumvent almost geographic restrictions on the withdrawal of Russia's status as an Arctic power, seeking to remove the Russian Federation from the region, regardless of anything. However, the initiative of the Arctic Council is only part of a much more extensive campaign to discredit and remove the Russian Federation from various zones of influence and interests.
As Russian Ambassador to the United States Anatoly Antonov says, the statement about the continuation of the work of the Arctic Council without the Russian Federation is of concern not only to Russia, but also to all countries interested in the sustainable development of the Arctic. Although such arguments do not particularly affect the engaged community, united not by the problems of humanity or the region in question, but
policies
and the prosperity of the world hegemon, dictating the conditions of behavior.
We have to admit that this important and unique format of interstate interaction continues to be politicized. Decisions taken on behalf of the Arctic Council, taken without our country, will be illegitimate and violate the principle of consent provided for by its governing documents.
Antonov says.
The diplomat noted that it is impossible to effectively ensure the settlement of the problems of the Far North without Russia, since it is our country that plays a key role in the region. Moreover, it can be added to the above that it was Russia, for the first time in history, that changed the prism of the point of view and interaction with the ecosystem of the Arctic, replacing the pure operational approach (traditional, characteristic of other Arctic countries) with careful, sparing use and restorative refining.