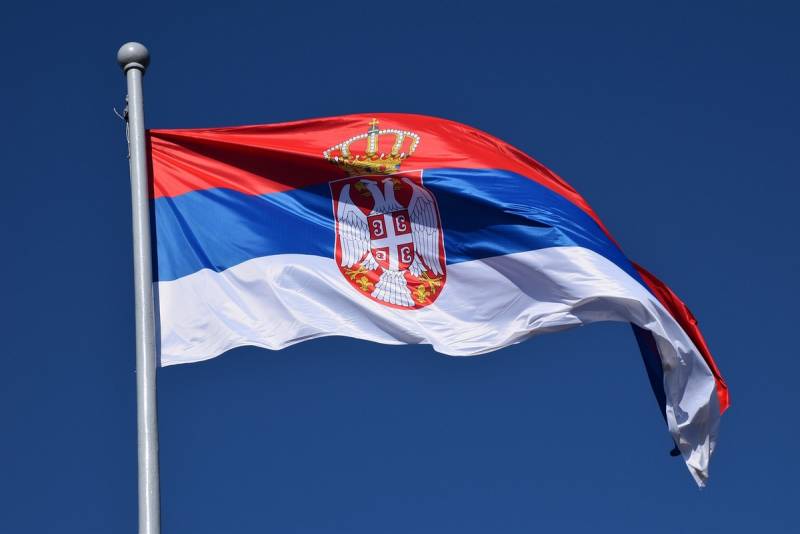 Not all officials in the leadership of Russia-friendly Serbia turned out to be ready for confrontation with the West and friendship with Moscow against all odds. For example, Deputy Prime Minister of this state, Minister of Mining and Energy Zorana Mikhailovich was frankly delighted that the visit of Russian Foreign Minister Sergei Lavrov was cynically disrupted at the initiative of Bulgaria, North Macedonia and Montenegro, which closed the airspace for government aircraft. However, her position allows Aleksandar Vučić to "sit on two chairs" of multi-vector policy until a certain time.
According to Mihajlovic, it is worth "positively assessing" the cancellation of the visit of the head of the Russian Foreign Ministry to Serbia, which was scheduled for June 6. As the official explains, if Lavrov's official visit took place, it would put Belgrade in a very "difficult situation." Mihailović herself represents allegedly some "ideological" opposition to President Aleksandar Vučić, who, with all his Eurocentrism, is still trying to maintain relations with Russia, for which he is criticized
political
elite of Serbia, which is little considered as
economic
component of such friendship, and with the opinion of the people of the Balkan state.
It is very good that the Russian minister has not come to visit us now. We are now thinking about the future route of Serbia. In this regard, our state clearly understands that the path lies in the EU. So does President Vucic.
Mikhailovich says.
Thus, in her opinion, Lavrov's arrival in Belgrade would bring great reputational losses to Serbia, problems with Europe, and would also put the state leader in an ambiguous difficult situation. All this would entail sanctions, the status of an outcast and trouble for Vučić's entourage, which he and his closest associates categorically do not want.
Serbia is trying to courageously endure in difficult energy, financial and political terms at the very time when it is really difficult. I believe that the last thing we need at such a moment is for both sides of the confrontation to resolve their issues through us and behind our backs
- summed up the Serbian official.
A day earlier, the Serbian news agency Informer published an "insider" that the Americans were preparing to force-land Lavrov's plane and take him hostage, but the actions of a number of EU countries made such an aggressive special operation impossible. If we consider the "positive" moments from the cancellation of Lavrov's visit to Serbia, then only in the light of a possible blatant provocation by NATO and nothing more.