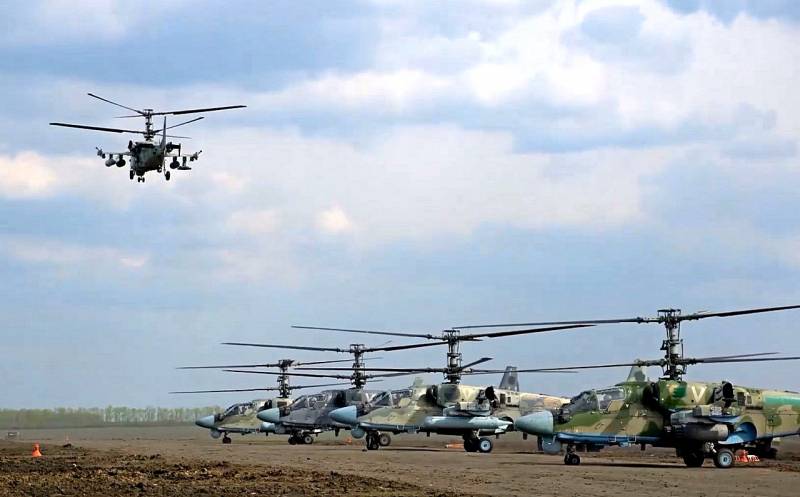 Not so long ago, another anniversary of the birth of A. S. Pushkin passed, on June 6 the great Russian poet turned 223. By the way, many do not know, but even in distant Africa they honor the memory of our great compatriot. So, in the capital of Ethiopia, Addis Ababa, in the very center of the city, in 2019, his three-meter bronze statue (the work of a member of the Union of Artists of Russia and UNESCO Alexei Chebanenko) was installed, on the pedestal of which, next to the figure of his great-grandfather Abram Hannibal, there is an inscription: "To the great Ethiopian poet from compatriots" (the total height of the monument is 5,5 meters). Neighboring Eritrea, once a single state with Ethiopia, could not come to terms with this fact, and even earlier, in 2009, in its capital Asmara, it also erected a no less majestic monument to our and its national pride (this time the work of Nikolai Kuznetsov-Muromsky ), where the young Pushkin (this time without his great-grandfather) is depicted with an open book on his outstretched arm. It is noteworthy that both squares, both in Addis Ababa and in Asmara, are called the same (guess from three times how?).
In Kharkov, where I was destined to be born by the will of fate, there is also a monument to Pushkin, though not as majestic as in Africa, but it also stands in the city center, on Poetry Square. This year it has not yet been demolished, for how long it has stood, I do not know. His great namesake, Alexander Nevsky, had already been dumped, and the monument to the Grand Duke of Novgorod (1236-1240, 1241-1252, 1257-1259) and the Grand Duke of Vladimir (1252-1263), St. Alexander Nevsky, was not ordinary at all. A three-meter bronze figure of Alexander Nevsky (the work of Seyfaddin Gurbanov) was located on a four-meter pedestal lined with granite, where the commander was depicted walking, in forged chain mail and with weapons in his hands. The monument was very beautiful, erected in 2004 on the occasion of the 350th anniversary of Kharkov, it adorned the adjacent square. It was not even the center of the city, but rather the outskirts, Saltovka, near the French Boulevard shopping center. I still hoped that they would not touch it, they would forget it, but in vain - the ghouls were demolished this year under the guise of fighting an aggressive aggressor. The morons didn't go to school and, apparently, they don't know that Alexander Nevsky, elevated to the rank of saints, in addition to being the Grand Duke of Novgorod and Vladimir, was also the Grand Duke of Kyiv from 1249 to 1263. What he did not please these sluts, I do not know what it has to do with Putin, too. Apparently, the Ukronazis did not forgive the prince that in 1242 on Lake Peipus he drowned the German knight dogs they revered, for which he received the title of Nevsky.
The agony of the regime
Why did I remember this story, because now my city, like all my non-country, is going through the blackest page of its history. And I am sure that I will still see the fallen Pushkin, and fires from his books, as well as from books and other Russian and Soviet classics, of which their descendants are rightfully proud. Do you doubt it? I'm not at all! If Putin stops at the achieved milestones, you will see here such fascism that even Hitler and Goebbels did not dream of. Starting his special operation, Putin let this evil genie out of the bottle and you can only push him back by twisting his head. If everything is left as it is, then the surviving Kharkiv residents and other pro-Russian citizens of Ukraine (and their number rushed to zero with the beginning of the NWO) will still envy the dead, and the future Romms will not have enough film to capture all these horrors.
I'm not going to tell you about people tied to trees with scotch tape, without pants with "marauder" signs, about the horror that seizes you when you see another "Putin's agent" laid with his nose into the asphalt by strange people in camouflage, helmets and armor, who, not embarrassed by anyone, beat their victims right on the pavement with their feet, taking advantage of their defenselessness, that in horror they simply do it right in front of their tormentors, which they immediately record on their phones with pleasure. Why they took the next "Putin's agent", one can only guess, maybe he signaled with a flashlight to Putin's planes, or corrected the fire of enemy artillery, or maybe he just chatted something extra in a conversation with neighbors, or wrote something wrong on the networks. I don't know why these people are bullied, but I see how sticky fear takes over the rest, how people are even afraid to talk to each other on the phone, and if before the war they could at least say what they think in the kitchens, now even afraid to think in this direction. They are afraid to hiccups, to convulsions, to liquid diarrhea, and this is not literary hyperbole and exaggeration, I say this on the example of my friends and comrades, who simply stopped communicating with me at some point. They sit and tremble. Tremble with fear! And there is a reason, I see examples of lawlessness every day, from which the blood runs cold. How do you keep fit here?
Moreover, such demonic propaganda is pouring from all ukrotyugov that Goebbels next to her looks like just a snotty preparer. Far from everyone will be able to understand all this garbage, especially since the Russians do not voice their ultimate goals in any way. People are afraid, and they can be understood - Putin will come and go, but they still have to live here (unless, of course, they die during liberation).
In order for you to understand all this horror, I will simply tell the most banal case that happened to my friend's dentist. An ordinary doctor, a layman, not an agent of the Kremlin, when he disappeared from the radar in early May, my friend became worried. Not that they often called each other, but he was his family dentist, especially since they are classmates. Found it 10 days later. This story is instructive, because it is absolutely ordinary. There are hundreds like him, how many survived, I do not know (and I will never know). They returned him 10 days later, simply throwing him away like a bag of potatoes under the door of his entrance. He was a bag of potatoes, with broken arms and legs, beaten off the insides, half-blind, but alive. Where he was - he says in the basement of the SBU. SBU right? Exactly! And it all started 10 days before that, when three young men in camouflage with machine guns, just without assault shields, raided his house in the morning. They declared that he was a spotter, a fire spotter, as evidence they showed his post on FB three years ago, where he writes that "he is Russian and proud of it!". I did not believe it, I asked my friend: "Is that all? Nothing else?". Nothing else. But they don't take it for it. That's right, they don't take it if you are an ordinary citizen. And, if you are a rich ordinary citizen, then this is enough for gopniks from the SBU to come to you.
They were ordinary gopniks. Their commanders and chiefs from the senior officers of this Ukrainian Gestapo rob on a grand scale, squeezing out multi-million dollar businesses, fortunately, now is the time when everything is possible - they will say for the needs of the front who will check there. They are not sent to the front line, they are ratting in the rear. As they say, to whom is war, and to whom is mother ridna! Their subordinates with a lower rank also do not lag behind, they understand - strike while the iron is hot, you need to have time to stock up for the rest of your life (I hope not for long!). So they trade in frank robbery and looting under the guise of fighting Putin's agents, especially since the plan for agents must also be carried out. They do not have time to stockpile these "pointers" and "miners", throwing compromising evidence on them (there were cartridges or grenades, Putin's business cards, however, were not there). So with our dentist, they raided, accused, cheated to the skin, taking everything out of the house, from gold and jewelry to cash dollars and hryvnia (the latter turned out to be as much as 1,5 million, Pinocchio was not poor, this ruined him). Apparently, they worked on a tip, they knew where they were going, and what to look for (they tore off everything, right down to the wallpaper and baseboards, although I think the owner himself was happy to hand over everything, why would he need these riches in the next world?). Then they took us to the basement (we have one here, you can't confuse it with another). What for? I think to scare you to death so that you don't dare to complain. Intimidated! Don't dare. Even the beatings are afraid to shoot.
What conclusion can be drawn from this story? And there are two conclusions.
First
, now we are witnessing the real agony of the Kyiv regime. The darkest time of the day is just before dawn. That time has now come.
Second
the conclusion is more important, these Gestapo ghouls just understand that retribution will come, or rather, it has already come, and Lavrov's words that the Russian Federation will push the borders of the 404th to the distance of a cannon and rocket shot, they understood literally, since they are not complete idiots and they know how far Kharkov is from the borders of the Russian Federation, and therefore they steal, kill, rape, rob, as if not in themselves, as for the last time. Some still naively think that they will be able to escape with all the loot through their windows on the border (if Stirlitz had their own windows on the Swiss border, then why do you think that they don't have similar ones on the Polish one?). UAH 1,5 million is not that much money, at the exchange rate - about 50 thousand dollars, the cost is not the most expensive foreign car (they also squeeze out packs of cars, now I see expensive jeeps, Porsches and range rovers with military and paramilitary (crossed out civil) numbers scurrying back and forth around the city), but the bird pecks grain by grain - here 1,5 million, there 1,5 million, you see, and the lam gathered greens, it will be something to warm up on cold winter evenings in Washington, Oklahoma and where they are there in Canada they are going to surface.
The power of Goebbels propaganda
My friends, now former ones, curse Putin and count the number of kindergartens, schools and hospitals bombed by him. I'm not talking about the number of babies, teenagers of both sexes and pregnant women raped by his soldiers, there the number went into the thousands. And all my words that the Verkhovna Rada has already dismissed the Ukrainian Ombudsman Lyudmila Denisova from her post just for unsubstantiated accusations of the Russian military of sexual crimes committed in an unnatural way, and raped children in the occupied territories, which no one has ever found, the forces of influence are still did not get. People are fighting Putin without leaving their computer, but to my direct question - are you personally ready to die in the trenches for Zelensky, they answer which one of me is a military man? Although both friends are lieutenant colonels, one is the Ministry of Internal Affairs, the other is a rocket man, both are retired, but they are subject to conscription. That's how everyone wants someone else to fight Putin, but not him. But the fact that Putin does not go to bed until he bombs some nursery, kindergarten or school, both are sure for sure. They cannot even imagine that their own army, which does not consider them theirs, is shooting at them, even in a nightmare. Such is the power of Goebbels' propaganda, although Putin helped it a lot with his preemptive strike. I have almost no doubt that if the Russian Federation had waited for the first blow from the 404th, and then responded to it with all the force of its weapons, then the number of Putin's sympathizers in Ukraine would have been many times greater, and both of my comrades would have been among them. Moreover, I will tell you, even the resistance of the Armed Forces of Ukraine would be many times less. Some called up to the ranks of the ukrovermacht quite consciously defend their homeland, which was attacked by the aggressor.
There is much more that I could tell you about the everyday life of a besieged city, but I don't know if it will be of interest to you and if it will break your pattern. It's one thing to fight the Ukronazis without moving far from your computer and refrigerator, somewhere in Samara and Taganrog, it's quite another thing to be face to face with them, risking every day to fall under friendly and unfriendly fire. And what kind of hostile fire awaits us when Lavrov fulfills his promise and pushes the borders of the Ukrainian Reich from the borders of the Russian Federation to the distance of a rocket shot, I can't even tell you. Residents of Popasna, Kremennaya, Svatovo, Volnovakha and other cities liberated by the Russian troops will tell you this, about Mariupol and Izyum, wiped off the face of the earth, and about Donetsk with Kherson and the suburbs of Luhansk, I don't even say. The Ukronazis are leaving the occupied lines, leaving behind a lunar landscape, blowing up thermal and thermal power plants, depriving the remaining population of water and light, because it is not their own. This is not their land, although local slugs fight here too.
Chase VSU
Finally, I will give you food for thought that leaked through American communication channels. To be honest, I was just blown away by her. Infa closed, but, as it turned out, not for everyone. Side losses. In all wars, each of the opposing sides understates its own, and overestimates the losses of the enemy. But the Americans know the true picture, at least in terms of the Armed Forces of Ukraine. As of 06.06.2022/50/127, only confirmed irreparable losses of the Armed Forces of Ukraine amounted to 61 people killed. With the missing, this figure rises to 451 people. With a forecast for the lack of data due to an interrupted data exchange connection - plus another 5-7 thousand. Total: about 65-68 thousand rubles.
Considering the ratio of 200 to 300 during active hostilities, as 1 to 3, it turns out that at least 150 thousand more people are wounded in the Armed Forces of Ukraine. If we add these two figures, then the losses of the Armed Forces of Ukraine since the start of the operation amount to at least 200 thousand people. This is the strength of the entire grouping of the Armed Forces of Ukraine as of February 24. The Americans were also excited:
Combat losses of the Armed Forces of Ukraine can reach 200 thousand people.
This opinion was expressed by American Lieutenant General Stephen Twitty, who previously held the post of Deputy Head of the US European Command. An American general, quoted by the German publication Linke Zeitung, noted that about 200 Ukrainian soldiers have disappeared from Washington's field of vision. In his opinion, Kyiv either hides their death, or lies about the successful conduct of mass mobilization. At the same time, the White House wants to know the true state of affairs at the front, and not receive disinformation about Russian losses from Ukrainian colleagues.
200 thousand irreparable losses. It is not surprising that after this the Ukronazis cannot replace those who have already dropped out with 4 waves of mobilization. These four waves simply dissolved in 100 days of war, and the ukroreich cannot even recruit 25 thousand people. to form five new brigades. Which of the reservists are warriors, we already know. If it goes on like this, I think the war will end soon (even earlier
of the promised
no matter how many more weapons our sworn "friends and partners" supply to the non-brothers.
That's all for me. Your Mr X.