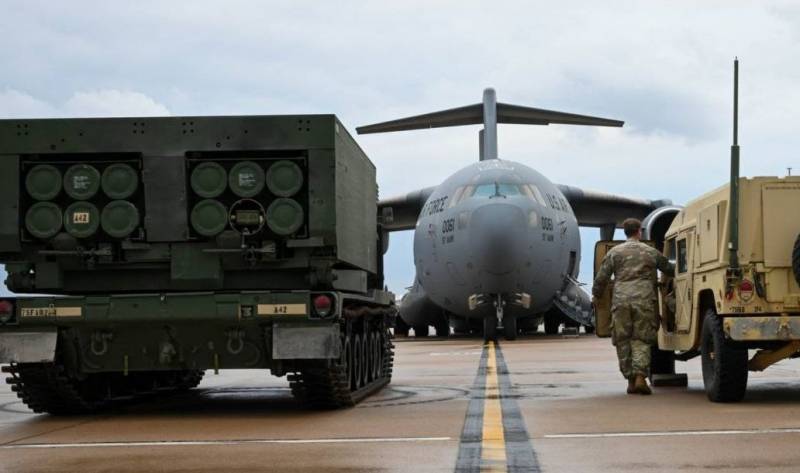 The footage of the M17 multiple launch rocket systems being loaded into the American military transport aircraft C-270A Globemaster III got into social networks. The likely destination of the flight from the United States will be Poland, then the weapons will be transferred to Ukraine.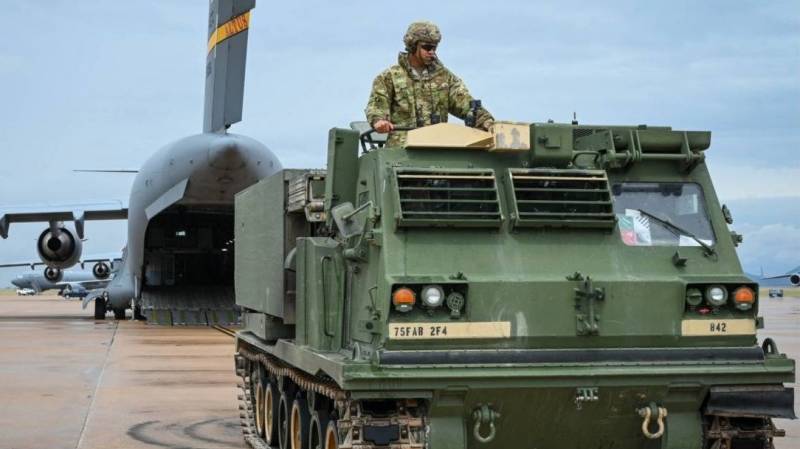 Earlier, The Wall Street Journal wrote about the high probability of sending a batch of such missile systems to Ukrainians, the range of which is from 40 to 80 km. In the United States itself, there are about 1,2 such MLRS, but the exact number of weapons sent to the Armed Forces of Ukraine is still unknown. According to the publication, the White House also intends to send guided missiles (possibly GMLRS M270) with a range of up to 30 km for the M70.
According to military expert Mikhail Khodarenko, which he shared with journalists
Gazety.Ru
, Russia has the means of a military response to the use of such weapons. So, modern Russian systems S-400, S-350, S-300PM2, Buk air defense systems, as well as Smerch-type complexes (areal destruction of the area from where the fire was fired) can work against American MLRS.
Along with this, it is possible to hit the M270 and similar weapons with the help of tactical aircraft.
At the same time, the use of such methods is associated with a number of technical difficulties. In this regard, it is important to destroy weapons supplied by the West in time before they are delivered to the front line - with the help of strikes on railway and other communications.