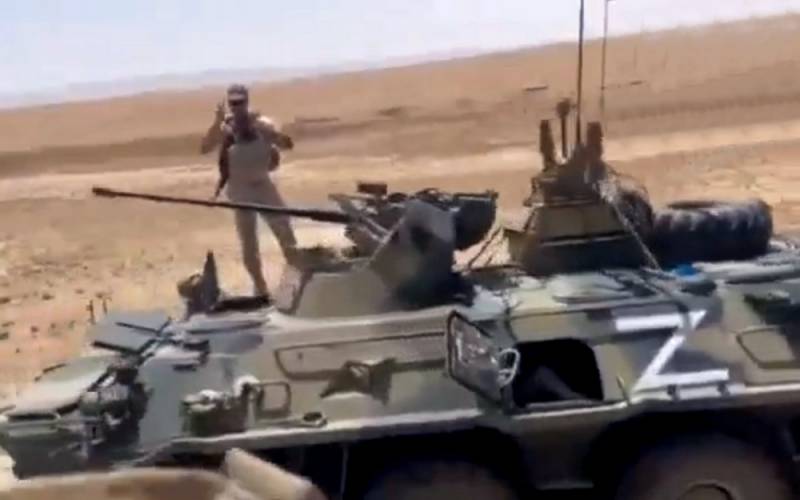 Recep Tayyip Erdogan announced the need to create a 30 km wide buffer zone on the Turkish-Syrian border, for which a special military operation will be carried out. Such plans of Turkey create a zone of instability in the northern part of Syria and provoke the development of an armed conflict.
In order to prevent such a development of events, Russia is building up its military grouping in the province of Hasek. So, last week, additional forces of the Aerospace Forces arrived at the airfields of Qamishli and Madras. On July 7, another flight of Su-34 fighter-bombers, as well as several Ka-52 and Mi-24 attack helicopters, were transferred to Kamyshly. Thus, Moscow makes it clear to Ankara that it is not worth starting a new war in the SAR.
In addition, according to the Hurriyet newspaper, Russia did not approve the operation of Turkish troops in the Ain Issa region in the north of the Arab Republic, where the M4 highway is located, connecting the cities of Hasaka, Raqqa and Deir ez-Zor in the east and Aleppo in the north of the country.
Along with this, Washington also expressed its dissatisfaction with the Turkish initiative. US Secretary of State Anthony Blinken noted that the United States opposes Ankara's military plans. In response to this, the official representative of the Turkish President, Ibrahim Kalin, stressed that Turkey does not need the approval of its actions from other states.
Earlier, the Russian military reported a new round of terrorist activity in the Idlib de-escalation zone after Turkey announced the imminent start of a military operation.