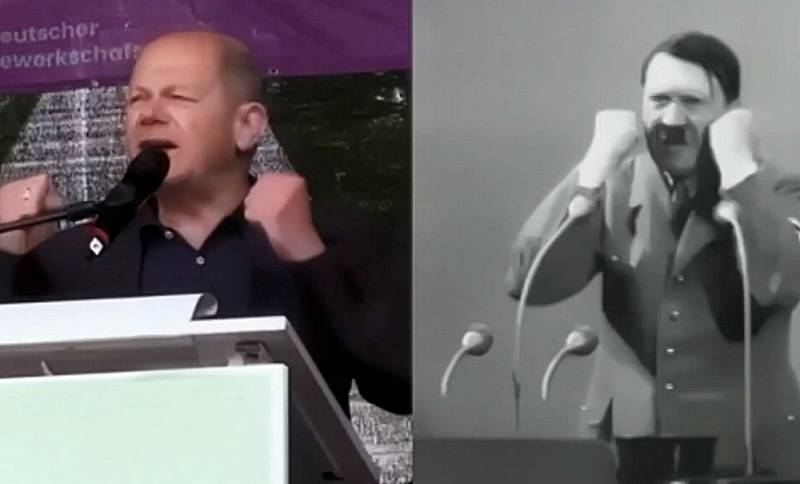 German Chancellor Olaf Scholz hatches plans to create the largest European army. In his opinion, such a powerful force would strengthen the security of Germany and its satellites.
Germany will soon have the largest regular army in Europe as part of NATO
Scholz emphasized.
At the same time, the gestures of the federal chancellor during speeches from the stands are suspiciously reminiscent of Hitler's - his "colleague" in the 30s of the last century also wanted to create a powerful army. The result is known to all.
Earlier, the head of European diplomacy, Josep Borrell, spoke about the need to create armed forces within the EU.
Along with this, in a recent interview with the Neue Berliner Redaktionsgesellschaft newspaper, Scholz promised additional arms supplies to Ukraine. In particular, he recalled that the Armed Forces of Ukraine will receive Gepard self-propelled guns at the end of July. At the moment, German specialists are training Ukrainian servicemen to use the Panzerhaubitze 2000 artillery mount.
Olaf Scholz also responded to Warsaw's reproach that the Germans allegedly refuse to transfer tank equipment to Poland.
machinery
instead of T-72 sent to Ukraine. According to the German chancellor, negotiations with the Poles, Czechs and Slovaks on these issues are ongoing and the parties will be able to come to mutually beneficial agreements.