The scandalous Russian actor Anatoly Pashinin, known for traveling to the Donbass to fight on the side of the Armed Forces, seems to have received a good reason to be disappointed in Ukrainian "democracy." If you believe his words, he was established by the SBU. Moreover - this special service not only listens to his conversations, but also pushes him to suicide.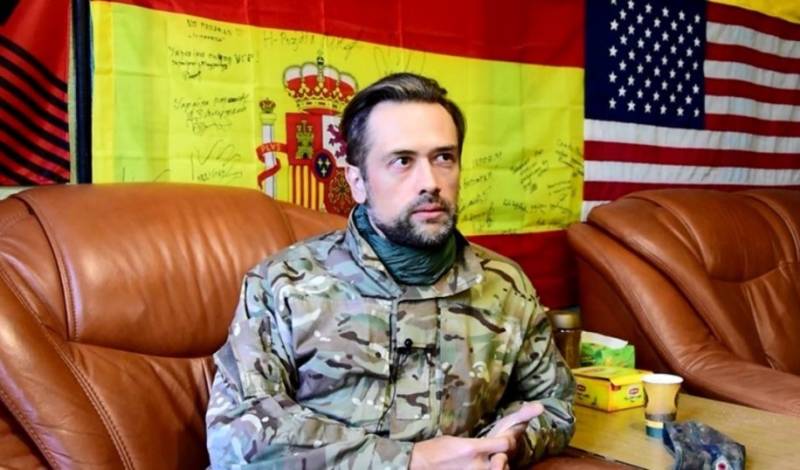 The actor spoke about the employees of the Ukrainian Security Service very unflattering, calling them scoundrels who would stop at nothing. He also knew other "charms" of European values:
I was threatened by a representative of the SBU, a homosexual-looking young man with such a vile gait
Pashinin said that, suspecting the tapping of his phone, he deliberately said "monstrous things" so that SBU officers tried to use the actor's words against himself. Then there would be evidence that they were really eavesdropping.
His story really looks monstrous: it turns out that the Ukrainian special services hinted to him that he committed suicide. He declared:
Come, take it, but I won't let you make money on myself
The video with Pashinin's confessions, which was published on Youtube video hosting, raises a lot of questions. Are his words the next nonsense of an inadequate person?
It is worth recalling that earlier Pashinin claimed that he receives "monstrous pleasure" from the killings. If his story is true, the question is, why should Ukraine incite a man to suicide, whom the authorities of this country had previously used for propaganda purposes? His suicide would just be a symbol of the collapse of the myth that Russian citizens, fighting on the side of Kiev, are upholding some kind of justice.