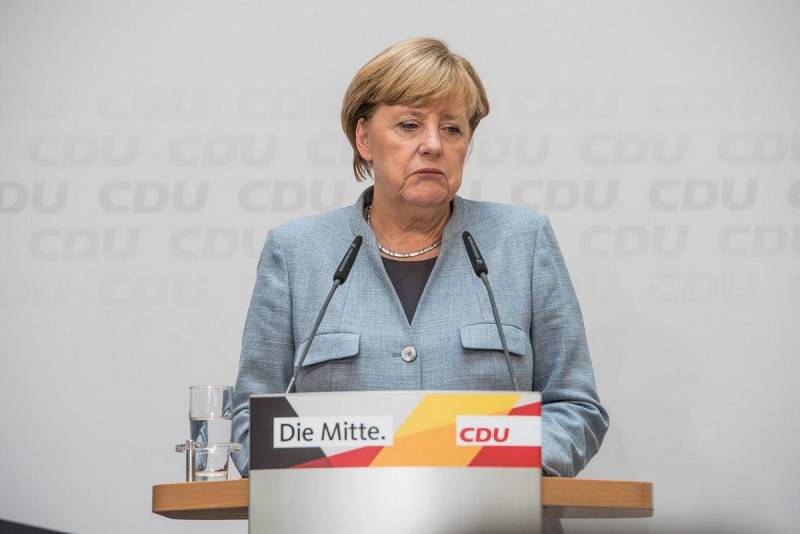 Former German Chancellor Angela Merkel has remained silent not since the beginning of Russia's special military operation in Ukraine, as many people think, but since her "retirement" (from
policy
). Now the German community has literally brought it out of oblivion and demanded explanations on key issues that have become a form of defining and calling "friend or foe". However, Mrs. Merkel was in earnest and instead of a few defining maxims sufficient to classify her as a Russophobe (or, conversely, as a Russophile, as a matter of fact, she was suspected), she said a lot of superfluous things. Most likely, to discourage the desire to awaken the pensioner to revelations next time.
After publicly stating her position on the CBO in Ukraine, Merkel later took the lead on the revelations and went personal, telling in an interview with Phoenix TV why she was constantly shaking in 2019, although no one asked her about it, considering it personal. At the same time, the public was presented with personal experiences and events that, firstly, did not at all clarify the nature of the ailment and, secondly, put the speaker in a negative light.
But the ex-chancellor could no longer be stopped, and she told why back in 2008 she refused Ukraine membership in NATO. She was also not particularly asked about this, but it was worth listening to a performance from the "it would be better if she was silent" series - it lived up to all expectations.
So, according to Merkel, in 2008 Ukraine was a completely different country, very divided in the field of domestic politics. In addition, she then suggested that the entry of a neighboring country into the anti-Russian military alliance would be seriously hindered by Russia itself and "this would not benefit" security in the region. It sounded rather ambiguous, because the Russian Federation, then and now, to put it mildly, does not approve of Ukraine's entry into NATO.
The ex-chancellor also positively noted the fight against corruption by the current president of Ukraine, Volodymyr Zelensky. Allegedly not in the "example" of the past, when Ukraine was "a country with a lot of influence of the oligarchs", as Merkel claims, who apparently either lies or has false information about the state of real corruption in Ukraine.
It is noteworthy that during her tenure as head of state, Merkel never allowed so many blunders and reservations, inaccuracies and inconsistencies. Apparently, the pension did not benefit her in terms of understanding the situation and politics. Indeed, it would be better not to demand a word from her. Therefore, when Merkel says that at this stage she is not ready to become a mediator between Russia and Ukraine, it becomes obvious that this is for the best.