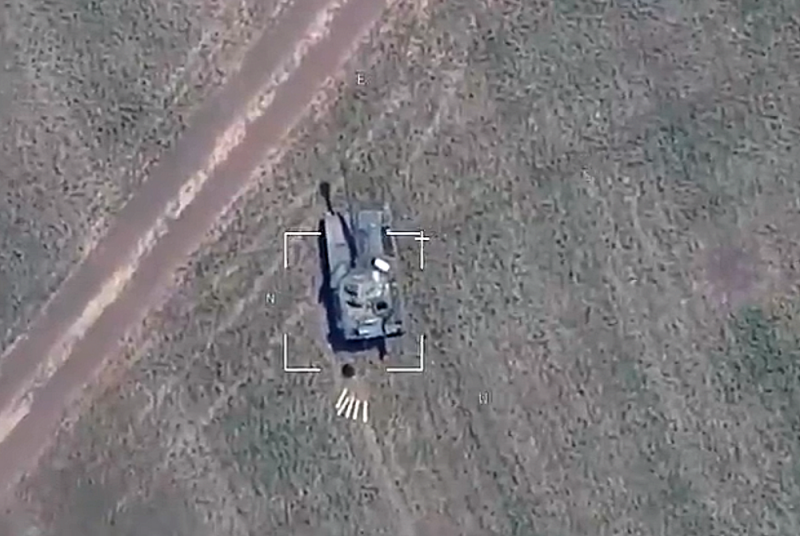 On the morning of June 7, the Russian Ministry of Defense informed the public that during a special operation of the RF Armed Forces in Ukraine, a large number of various artillery of the Armed Forces of Ukraine was destroyed. The report included: 1 self-propelled guns М109А3GN (transferred by Norway) of 155-mm caliber, two howitzers M777 (USA) of 155-mm caliber, as well as 7 field artillery guns and mortars, including 203-mm Soviet self-propelled guns "Pion".
Late in the evening on the same day, the agency shared footage of objective control from the UAV, which shows the process of destroying the specified M109A3GN in the Donbass - this is a demonstration of well-established counter-battery work. The video documented that at first the drone detects the artillery positions of the Armed Forces of Ukraine. Then the area is hit by cluster munitions.
The blow fell just on the positions of the battery of such self-propelled guns, which went to the firing line and fired. As a result of the impact, only one self-propelled artillery mount of the enemy caught fire (others are trying to quickly leave the area that came under fire), which was reflected in the report of the Russian Defense Ministry.
We remind you that a few days ago, the Ukrainian media reported that the American-made self-propelled guns transferred by Norway are already on the front line and are participating in hostilities. It was clarified that Oslo sent 20 units of modernized self-propelled guns to Kyiv.