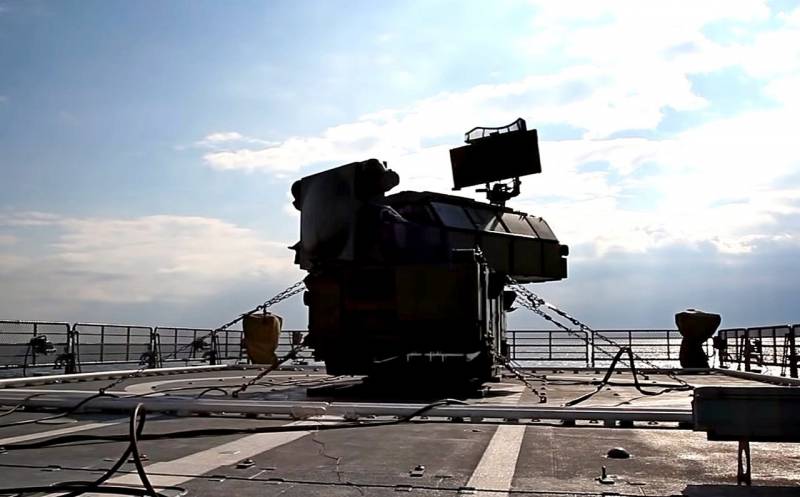 In the process of conducting special operations against the Armed Forces of the Russian Federation on Ukrainian territory, the Russian military make changes to certain types of weapons, taking into account the experience of modern military operations. For example, the patrol ship (corvette) "Vasily Bykov" of the Black Sea Fleet of the Russian Navy (project 22160 of the same type) taking part in the NWO was rearmed by installing the tactical air defense system "Tor-M2KM" on its deck.
On June 4, residents of Sevastopol recorded the appearance of the mentioned air defense system on the aft part of the upper deck of the said ship of the third rank. Probably, this non-standard decision in the organization of the air defense system is a necessary measure.
The thing is that the ship's air group should be based on the stern of the corvette. It can include 1 helicopter (Ka-27PS, Ka-29 or Ka-52K, depending on the mission being performed) and 2-4 different UAVs located in the hangar nearby. At the same time, the standard air defense system consists of eight Igla-S or Verba MANPADS and two 1 mm MTPU-14,5 Sting mounts, which can fire at a distance of 2 km and a height of 1,5 km for air targets.
Considering that the place of landing and takeoff of the rotorcraft is now occupied by a large-sized air defense system, the work of the ship's air group becomes extremely difficult. Therefore, it is likely that in the project 22160, i.e., in the design of the ship, adjustments (changes) will be made after some time.
We remind you that the Black Sea Fleet now has 4 corvettes of this project, 2 more are under construction. Recently, on May 16, the Sergey Kotov patrol ship entered the Black Sea Fleet. Each such corvette can carry up to 8 cruise missiles of the Caliber family.