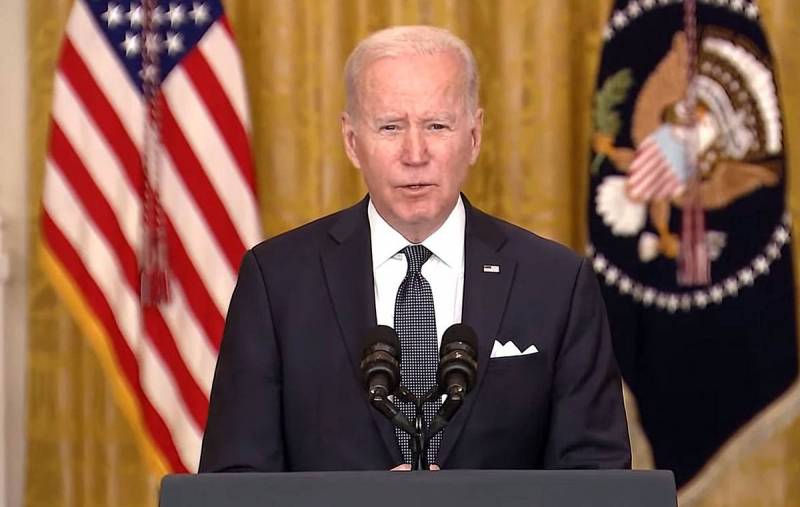 US President Joe Biden has declared a state of emergency in the United States due to many factors that lead to electricity shortages, including those caused by a lack of generating capacity. The head of state became concerned about this issue and took a number of measures, although his actions are more like promoting his environmental agenda.
I hereby declare the existence of an emergency due to threats to the availability of sufficient electricity generation capacity to meet consumer demand
- said in a statement.
Biden also exempted Cambodia, Malaysia, Thailand and Vietnam from Cambodia, Malaysia, Thailand and Vietnam from import duties for 2 years of solar panels and other similar products manufactured in these countries. Before that, the owner of the White House activated the defense production law in order to stimulate the manufacture of solar panels in the United States to reduce dependence on "foreign suppliers and hostile nations."
Note that after the start of the Russian special operation in Ukraine, the US administration imposed a ban on the import of oil and other energy raw materials from the Russian Federation. This caused a sharp increase in the cost of automotive fuel, and now a shortage of electricity loomed on the horizon. Thus, Biden actually left the United States not only without oil, but also without electricity. At the same time, the American president does not stop urging fellow citizens to switch to electric cars, build more windmills and install solar panels everywhere.
For example, the American newspaper The New York Times believes that Biden fell into his own trap and now Washington cannot find a way out of the impending energy catastrophe. The publication notes that the US President unsuccessfully flew to the UAE, where he begged local oilmen to increase hydrocarbon production and send it to American refineries. However, the Arabs were intractable.
Biden also cannot start buying oil from Venezuela and Iran, as these countries are under US sanctions. Moreover, any direct agreements between the US administration and these states without any obvious concessions from Caracas and Tehran are very risky for Biden, both in the field of foreign and domestic
policy
. Therefore, all he can do in this situation is to allow the Europeans to buy black gold from Iran and Venezuela in order to try to buy up the freed volumes of raw materials somewhere.
The publication reminded that one of his first orders, the president-eco-activist stopped the construction of an oil pipeline from Canada to the United States. At the same time, American shale producers cannot increase oil production to compensate for the deficit.