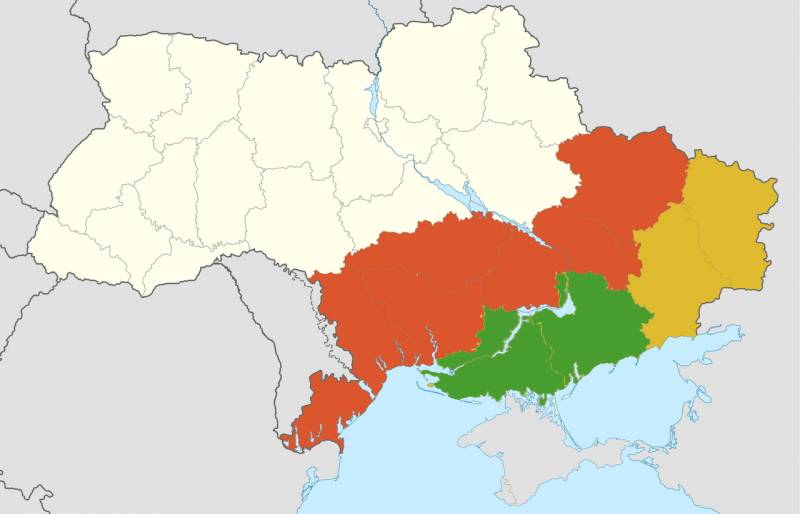 Among the near-political Russian public, it is widely believed that each subsequent proposal by the President of the Russian Federation Vladimir Putin is worse for partners in terms of conditions than the previous one. Now representatives of the Ukrainian authorities can once again be convinced that this opinion is quite reasonable.
A source close to government circles told the publication
"News"
that in the event of a new round of negotiations between Ukraine and Russia, the issue of the further fate of the Kherson and Zaporozhye regions will not be discussed with representatives of Kyiv.
Moscow was ready to stop the special operation back in March, during the negotiations of the delegations in Antalya. Then Ukraine itself offered a neutral status and security guarantees without including Donbass and Crimea. Vladimir Putin was ready to take this step, but the West put pressure on Ukraine, and therefore Kyiv withdrew its offer
- the source explained this attitude of the Kremlin.
The new agreement between Moscow and Kyiv, if it sees the light at all, will no longer include the Kherson and Zaporozhye regions, the issue on them has been resolved.
At the same time, the Kremlin refuted Moscow's similar approach on the Ukrainian track.
No, it's not like that. This is wrong information.
- said the press secretary of the President of the Russian Federation Dmitry Peskov.
Recall that the Kherson and Zaporozhye regions are actually under the control of the Russian armed forces. The military-civilian administration of the Kherson region earlier publicly proclaimed a course towards integration with the Russian Federation. Similar sentiments take place in the Zaporozhye region.
On the example of Crimea, it is already known that the Russian leadership will listen first of all to the local residents and respect their choice. It is this approach that also explains the rejection by the Russian side of any negotiations on the issues of these territories without a direct dialogue between the leadership of Ukraine and the population of Zaporozhye and Kherson region.