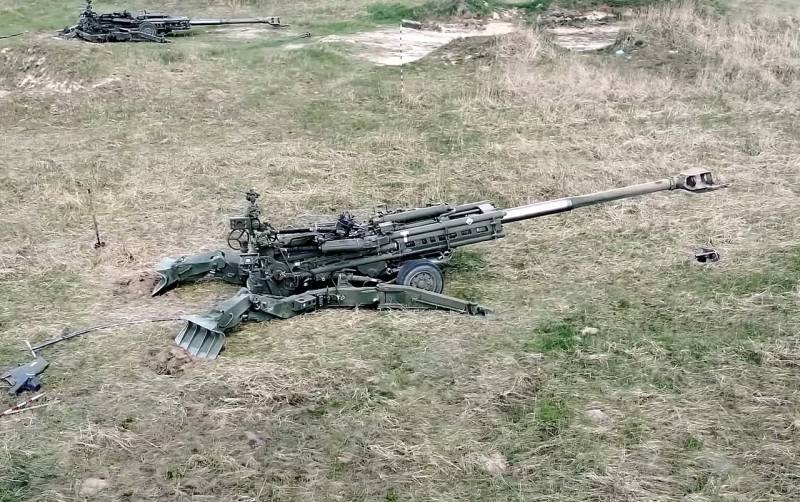 The operation of howitzers supplied to Ukraine from Western countries is not without problems. Shashank Joshi, editor of the defense department of the British magazine The Economist, wrote about this on June 6 on his Twitter account (a social network banned in the Russian Federation).
It should be noted that a representative of a major media outlet shared with subscribers information that he himself recently learned.
I recently learned one interesting thing: Ukraine is losing a lot of artillery due to poor maintenance, some of it has to be sent back to Poland for repairs. On the one hand, Ukraine is adopting Western equipment much faster than some expected. But it's not without problems
– said the journalist.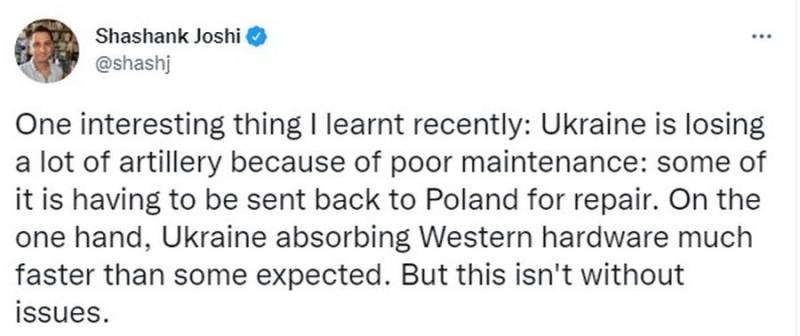 However, what the journalist expected is not entirely clear. Commentators reminded him that Ukrainian artillerymen "felt" howitzers from NATO countries only 1,5 months ago. At the same time, real hostilities are taking place on the territory of Ukraine. We have to move weapons systems over very different terrain. Russian manned and unmanned aircraft operate in the sky, and counter-battery radars and artillery operate on the ground.
That is why howitzers fail quickly, and there can be no question of any careful handling of them or other weapons systems in principle. Repair in Poland is also quite logical, understandable and justified, since there is a logistics center where they are brought from Western countries, and there are enterprises for servicing capricious weapons, which differ from unpretentious Soviet weapons in this way.