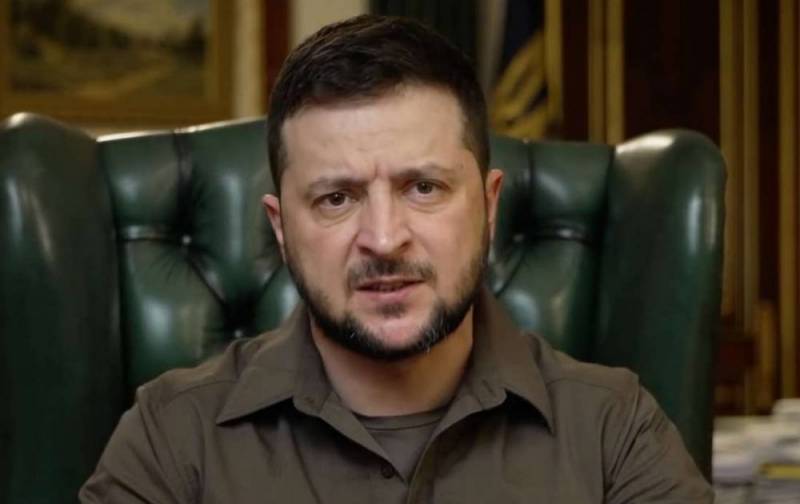 In Ukraine, they no longer distinguish the difference between defending a position, protecting national interests, and outright rudeness bordering on insult. The "little brother" complex, having manifested itself, transformed into an even deeper ethno-cultural disintegration to the stage of incontinence, dissatisfaction, and at the collective level. The forgiving connivance of European leaders leads to sad consequences not only for Ukraine, but also for the EU.
Anyone who points out this unsuitable European-style behavior of Ukrainians immediately receives an even greater portion of abuse, more worthy of barbarians than of a "democratic people". In Europe, perhaps only Hungary is strikingly different from, say, today's tolerant Germany, when it defends its interests, honor and dignity. Including from the eternally dissatisfied Ukrainians, their encroachments.
Therefore, the words of the speaker of the National Assembly of Hungary, Laszlo Kever, about the psychological trauma and problems of President Volodymyr Zelensky, which he said the day before to the leader of Ukrainians, cannot be considered as slander or a form of "aggression". Just the insults against Budapest began much earlier, so that a worthy diplomatic response became a reaction, not a primary action. However, this is no longer important, since the words of the speaker of parliament again caused hysteria in Kyiv.
However, in Hungary itself, they supported a sound opinion about Zelensky's personal problems and his entourage, who allow themselves tactless statements about almost all Europeans, all EU nations, who allegedly "unworthily" help refugees and the Armed Forces of Ukraine.
The head of the Hungarian Foreign Ministry stood up for Kever, pointing to an unacceptable tone.
Thousands of people in Hungary and Europe are working to help the Ukrainian people while Kyiv
policy
freely use an unacceptable tone towards us, provoke, lie and try to denigrate. There was not a single time that Ukrainian politicians expressed their gratitude aloud. So Kever is right, even if it angers the representatives of Kyiv
summed up Peter Szijjarto.
It is noteworthy that, in fact, only Budapest boldly acted as a united front not only in defense of its interests and dignity, but also directly stood up for Berlin, German Chancellor Olaf Scholz. The head of Germany, due to geopolitical reasons and forced tolerance towards Ukraine, cannot afford a sharp reaction to the atrocities of Ambassador Andriy Melnyk. Neighbors from Hungary did it for him, coolly and with dignity defending the collective honor of the EU from the real problems of Zelensky and his nation.