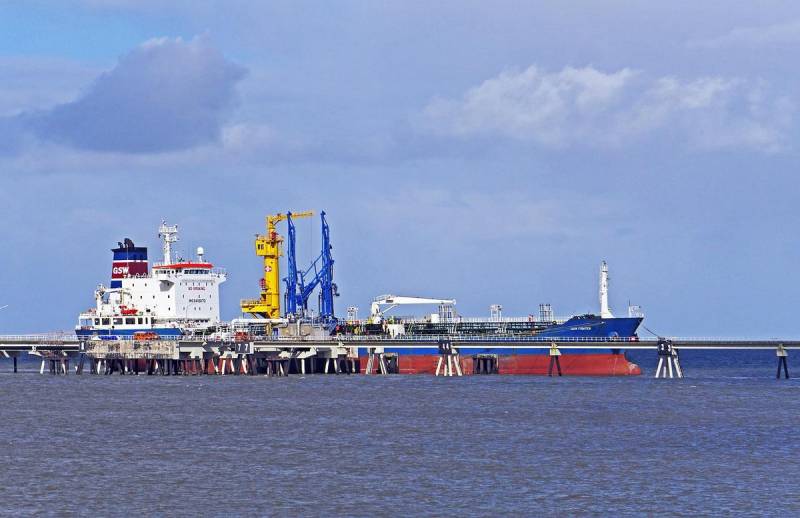 Kazakhstan urgently rebranded its exported oil as global traders shunned Russian crude amid Western sanctions. This phenomenon directly affected Kazakhstan, as it suffered from sanctions against Russian oil. The country is currently trying to promote a new name for its oil export blend to avoid confusion with supplies from the Russian Federation and the impact of sanctions. According to Reuters, products from Kazakhstan are not subject to any sanctions, but the publication points to the testimony of some traders, stating that "Kazakh cargo has been repeatedly mistaken for Russian barrels."
As a result, Kazakh suppliers have had to rebrand crude oil exported through Russian ports in order to "avoid being tainted with pariah status," according to the publication. Oil pumped in Kazakhstan has been renamed KEBCO (Kazakhstan Export Blend Crude Oil).
Kazakh oil has so far been exported alongside Russian oil under the trademark REBCO, Russian Export Blend Crude Oil, better known around the world simply as Urals oil. This blend has been hit hard by the sanctions and is currently trading about a third lower than standard Brent crude.
Considering all these circumstances, Aktobemunaigaz hastened to explain the rebranding of the Kazakhstani product by "recent significant geopolitical changes." The new name of the mixture has been officially put into circulation since June 6th.
This is a forced measure so that our oil does not fall under sanctions; for this purpose, the country of origin is clearly indicated in its name. Otherwise, we will have problems opening letters of credit
- the agency quotes the words of one unnamed trader.
Urals oil usually trades below the Brent price. But the Russian grade's discount to Brent has widened as traditional crude buyers refuse to take it due to a combination of official restrictions and self-sanctions.
So the Kazakh authorities had to play it safe and carry out large-scale renaming in order to distance themselves from Russia. Traders simply had no other choice - the state budget is too dependent on energy exports. Kazakhstan cannot send its oil abroad in any other way. Last year, for example, 96% of its crude oil was sent to the global market exclusively through Russian ports.