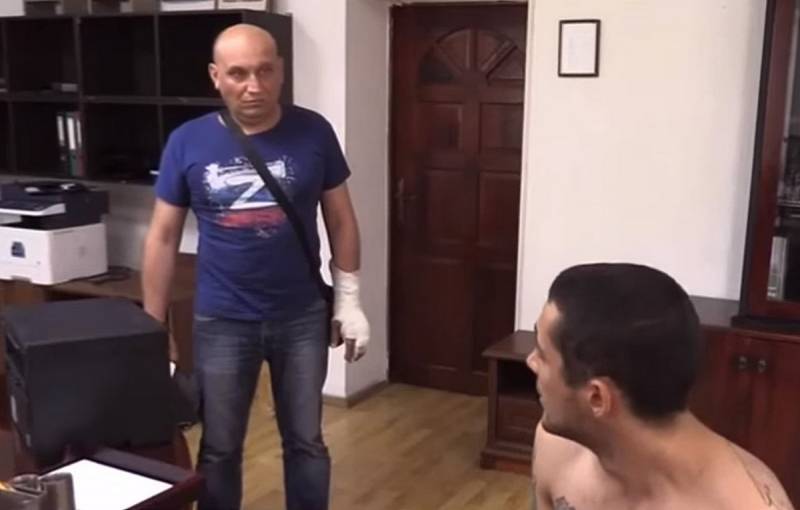 Russian television aired a story about Viktor, a Donetsk serviceman, who received a number of wounds in captivity from Ukrainian nationalists: he received many blows to the head, neck and chest.
According to doctors, the fact that Victor survived can be called a miracle.
Also present in the video was the one who mocked a soldier of the Donetsk People's Republic in Ukrainian captivity. A neo-Nazi who fell into the hands of the Russian military told the details of how he bullied a Donetsk resident.
Victor met face to face with the Ukrainian militant who had tormented him, who asked him for forgiveness for what had happened.
I don't need an apology - God is your judge
- the DNR fighter responded.
The neo-Nazi began to cry, but tears will not help him. The torturer is waiting for the trial and fair retribution for the crimes committed.
Meanwhile, at the request of the Moscow Basmanny Court, two officers of the Ukrainian armed forces were arrested in absentia: the commander of the 53rd separate mechanized brigade Andriy Polyakov and the commander of the 2nd air assault battalion of the 95th separate air assault brigade of the Armed Forces of Ukraine Oleksiy Makhov. They are accused of using prohibited methods of war, genocide of the inhabitants of Donbass and cruel treatment of captured Russian soldiers.