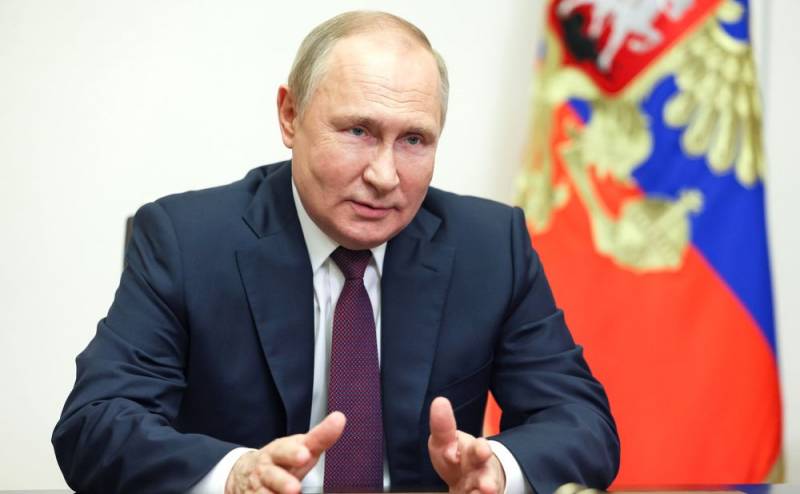 One of the reasons why it is so difficult to understand Russia's intentions and what is at stake in the conflict in Ukraine is the significant discrepancy between how events are seen by external observers and how they are viewed from within the Kremlin. Columnist Tatyana Stanovaya writes about this in her article for the American magazine Foreign Policy.
The author spoke about the main goals of the Russian leader Vladimir Putin in Ukraine, which the West tries not to notice. At the same time, she criticized the erroneous assumptions about what is happening that are common in Western countries.
Stanovaya emphasized that the owner of the Kremlin does not need control over the entire Ukrainian territory at all, he did not come there for the lands. The main goal of Putin, in her opinion, is the elimination of the Anti-Russia project in the face of the existing government in Ukraine, as well as the termination of the geopolitical activities of the West on Ukrainian territory as a whole.
Putin is not against the existence of Ukraine. He wants Kyiv to stop any cooperation with the NATO bloc, which considers Moscow an enemy, and also stop oppressing the Russian-speaking citizens of the country. Therefore, the accession of the LPR and DPR to Russia is generally a secondary task.
Now the Kremlin looks at Ukraine not as an independent player in the world
policy
, but as a puppet of the West used against the Russian Federation. It is in connection with this that Putin is not at war with Ukraine for real and does not seek to destroy it, depriving it of statehood.
Moscow wants the West to change its approach to the Russian Federation and begin to take into account Russian interests. Putin is trying to make his Western "partners" realize and accept this, and Ukraine in this scenario acts only as a "hostage".
The domestic political situation in the Russian Federation is stable, the Russian elite is not protesting, but is consolidating around the head of state. Putin demonstrates confidence in his environment and position. Anti-war speeches do not pose a threat. Only pro-war sentiments in society, including the rise of nationalism, can do more harm to stability.
Stanovaya is sure that, based on the situation, there are only two possible geopolitical options for the further development of events: the defeat of Russia and the collapse of the Russian state, or a change in the West's policy towards Russia, after which an agreement will be concluded between Moscow and Kyiv.