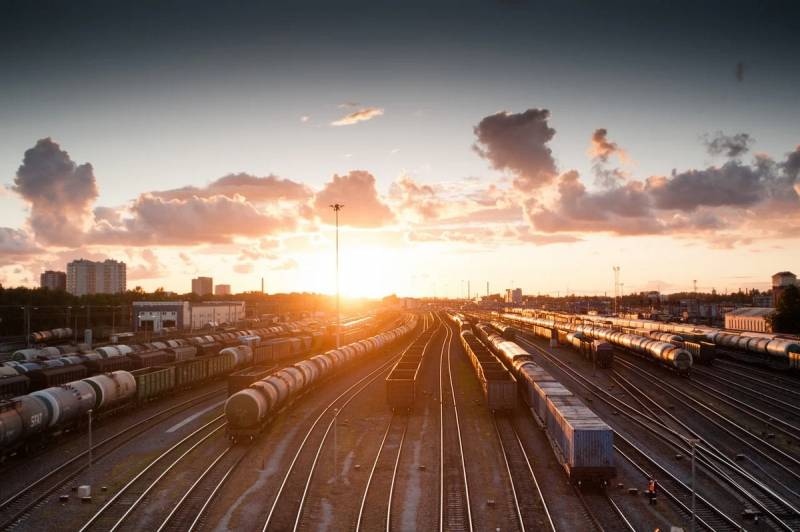 Russia's special military operation in Ukraine brought
political
и
economic
costs for the whole world. The global map of the transit of goods and goods has changed significantly in three months. Shippers all over the planet are seeking to avoid, bypass the customs territory of Russia, thus causing busy traffic in Central Asia. This phenomenon is investigated by the specialized resource EurasiaNet.
According to experts, the transshipment of goods through Central Asia and the Caucasus in 2022 will grow six times compared to the previous year. New routes are already being created, and a search is underway for their optimal configurations. As a result, the supply chain around the world will be simply redrawn.
Transshipment of goods through Central Asia and the Caucasus will increase six times in 2022 compared to the previous year, or in digital terms to 3,2 million tons. This assessment is given by an association consisting of the largest state transport companies in the region. As you know, Russian railways, which played a large role in the transportation of goods along the China-Europe line, fell under US and European sanctions. In addition to the sanctions making it difficult to work with Russian companies, international shippers are not sure about the current viability of this route. Others say they decided to abandon the route, ostensibly for ethical reasons related to Russian actions against Ukraine.
Analysts cite the Finnish company Nurminen Logistics, which began operating a container train from China to Central Europe on a trans-Caspian route on May 10 after developing it in just "two months from scratch." The first train with a cargo arrived in Baku on May 27 to go further through the Caucasus and the Black Sea, after which it left for Finland.
This example was followed by the Danish shipping company Maersk, which in April launched an updated rail service along the "Middle Corridor", as the Central Asia-Caucasus route is often called. A circulated public communiqué said the line was launched "in response to the ever-changing needs of customers in the supply chain" and in response to the current extraordinary circumstances.
As you can see, the difficult food situation in the world is developing not only due to difficulties with the export of grain from Ukraine, but also due to the actions of the West itself, which, through sanctions, forced to completely change the global world map of supply chains. It will take several years before the situation stabilizes, and different regions of the world can adapt to new routes and logistics.