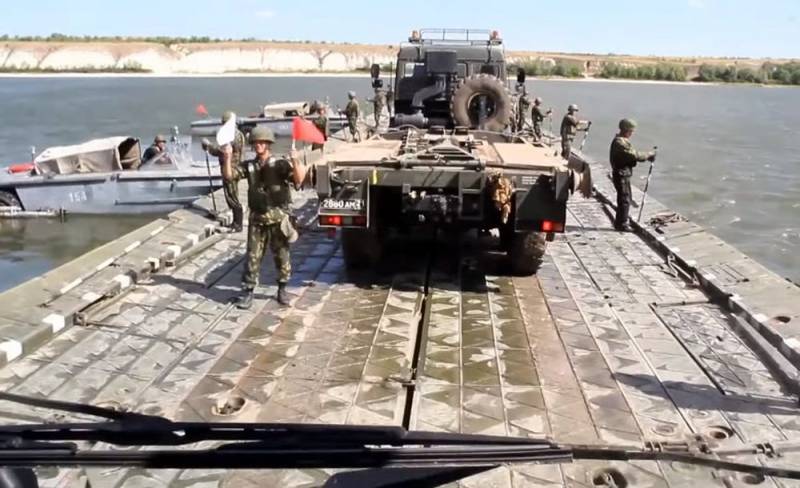 Residents of Donbass report that near the city of Svyatogorsk in the Donetsk region, where intense fighting has been going on for some time, the Seversky Donets River has become very shallow. The footage published on the Web shows that the level of the river is now really at a low level in this area, shallows and entire islands are visible.
It is specified that in March, during the retreat of the Armed Forces of Ukraine, several dams were blown up on the reservoirs of the Seversky Donets and its tributaries, in which water accumulated from melting snow. After that, the Seversky Donets became a water barrier that was difficult to overcome for some time. Now the water has receded and the RF Armed Forces have increased chances to quickly cross the river with access to Slavyansk from the north.
At the same time, the Ministry of Defense of the Russian Federation stated that on June 4, during the retreat of the military personnel of the 79th Airborne Assault Brigade of the Armed Forces of Ukraine from Svyatogorsk, Ukrainian nationalists fired incendiary ammunition at the old wooden skete of the Moscow Patriarchate of All Saints of the Land of the Russian Holy Dormition Svyatogorsk Lavra. The frames below show an extremely sad sight - a masterpiece of the XNUMXth century is on fire.
In turn, the General Staff of the Armed Forces of Ukraine informed the public that the Russian army was trying to capture the area on the left bank of the Seversky Donets River in the Liman direction in the area of ​​Staryi Karavan. This area is located downstream from Svyatogorsk and much closer to Slavyansk.