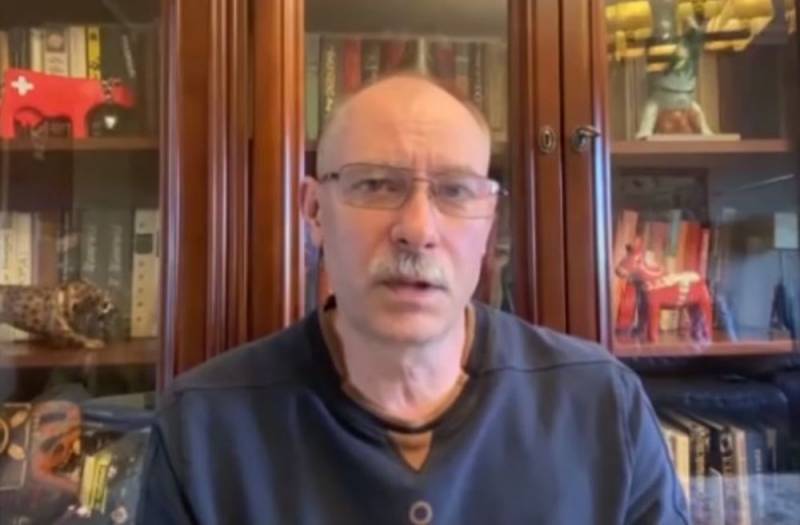 Recently, it has become fashionable in Ukraine to talk about the transition of the Armed Forces of Ukraine to the counteroffensive, since the Armed Forces of the Russian Federation "are running out of steam and have not achieved their goals." However, the Ukrainian video blogger, "military expert and reserve colonel" Oleg Zhdanov does not share this point of view. He expressed his conclusions during a conversation at the FreeDOM - UATV Channel telethon.
In his opinion, to begin with, it is necessary to prepare well for a counteroffensive, i.e. you need to attack with serious forces and means so as not to fall under the blow of the defending side. He noted that it is still very early for the Armed Forces of Ukraine to go over to counteroffensives, since there are more important tasks in the short term. Zhdanov believes that it is necessary to at least maintain Kyiv's control over part of the Donetsk region - this is a top priority for the near future.
Even if we fail to save at least part of the Luhansk region, then we must defend the Donetsk region without fail
- he said.
The second task is to transfer the hostilities "into positional warfare" in order to gain time. This must be done in order to finally wait for the heavy military
equipment
, which should be measured by echelons, train military personnel and coordinate units. Only after that, when Ukraine actually has a new army and a powerful group of troops is ready for combat operations, will it be possible to launch a counteroffensive in any direction.
This readiness will not be until the second half of summer (after mid-July - ed.)
- summed up Zhdanov.