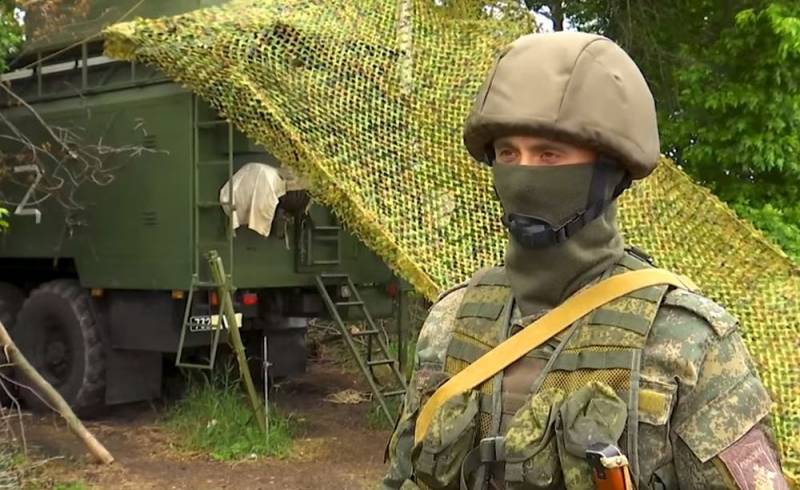 In the course of the Russian special operation on Ukrainian territory, facts of the use of certain weapons systems periodically become known. The Ministry of Defense of the Russian Federation showed footage of the operation of the Palantin mobile electronic warfare complex in Ukraine.
In the presented video, the serviceman explains that Palantin is an operational-tactical level complex, which is designed for electronic reconnaissance (RER) and electronic suppression (REP) of enemy communication systems, as well as UAV control channels and detection of cellular base stations. The video captures the activities of the calculation of this incredibly useful weapon system - the personnel installed interference for the operation of UAV drones.
At the same time, the military department's communiqué notes that the EW troops are performing the tasks of exerting the necessary influence on the means of controlling enemy units and weapons. Palantin also blocks Internet sources at the command posts of the Armed Forces of Ukraine.
The system operates at a distance of more than 20 km, and not with a directed beam, but with a point. That is, Palantin is able to suppress communication and Internet sources in enemy positions without violating civilian infrastructure.
– specified in the communiqué.
Note that "Palantin" entered service with the Russian army in April 2019. The complex is mounted on 4-axle vehicles of the KamAZ family.