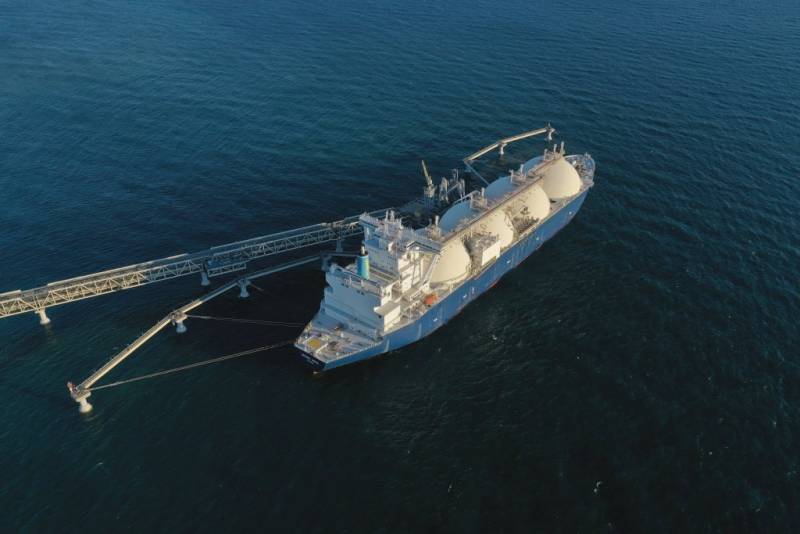 The European frantic excitement around diversification and the search for alternative sources of gas has only led to a collapse in quotations of raw materials, but not to the approach of the cherished goal. The haste of European officials "revived" related industries, closely bordering on the gas sector. For example, we are talking about the rise in the cost of electricity generation, the production of fertilizers and other products, as well as, of course, the transportation of imported liquefied fuel, the main feature of which is mobility. All these types of economic activity are in crisis. Irina Slav, an expert at the OilPrice resource, writes about this.
Anticipating the huge demand for LNG, traders and producers are struggling to book or charter as many LNG carriers as possible for the long term to deliver products to consumers. But now it is no longer so easy to do, the thing is that, firstly, there are not enough ships, and, secondly, the cost of services has risen sharply.
According to the expert, charter rates for gas carriers have risen to the highest level in 10 years. Rates for LNG tankers are now around $120 per day of sailing, according to Clarksons Platou Securities. This is an extremely high cost, which can only be compensated by the huge selling prices for products transported by the tanker.
There is no doubt that companies will pay such a sum. Those looking to transport LNG include TotalEnergies, Shell and China's Unipec, according to the Financial Times, which mentions shipowners and LNG brokers. In other words, very serious industry players. However, there are doubts that ordinary consumers will hardly be able to pay the final, final cost of gas.
Trying to overcome the shortage of ships to transport the demanded raw materials, some companies are taking radical steps, namely buying tankers rather than leasing them. They are simply sure that the demand for LNG will not decrease in the coming years, but, on the contrary, will grow, and the problem of freight will only get worse. All this will become a new obstacle on the way of American gas to Europe.
The prices for transportation services and, in general, all the excitement around the topic under consideration, are obviously artificially inflated. However, the market is what it is now and players have to accept its rules of the game in order to get their excess profits.
Apparently, the crisis with LNG carriers will not subside in the near future. It takes years to build new gas carriers, and this also leaves its mark on what is happening. A year ago, no one expected that Europe would suddenly become the largest buyer of American liquefied gas in just a few months.