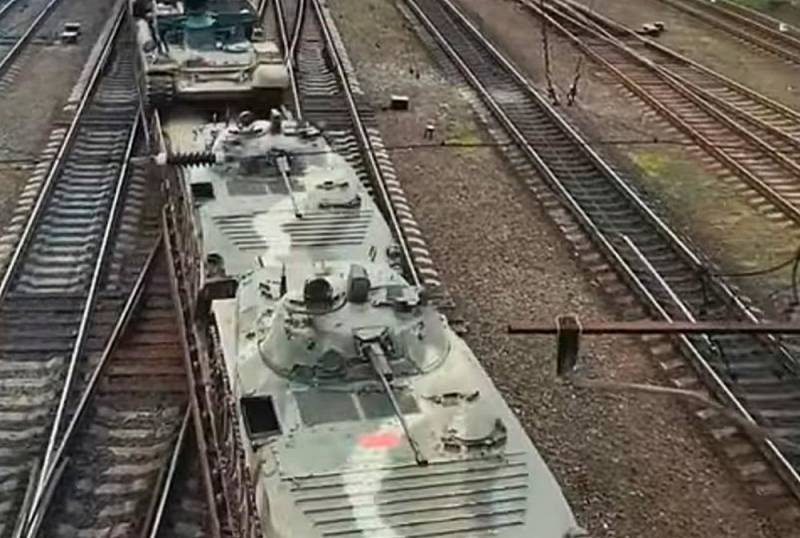 The authorities of Belarus, in order to ensure security, ordered the transfer of armored vehicles to the Volyn region (north-western part of Ukraine). Sending tanks and other weapons is carried out by rail.
Video of the transfer of combat vehicles hit the social networks. The footage, in particular, demonstrates a new tactical sign - a red square depicted on the armor.
Contraction of the military
equipment
to the borders with Ukraine is in the logic of Minsk's actions to strengthen the defense against the background of the aggravation of the situation in neighboring countries. Thus, according to Valery Revenko, assistant to the head of the military department of Belarus for international military cooperation, the formation of a southern group of troops is being prepared in Belarus. A new operational command will also be created in the southern direction.
Meanwhile, the Belarusian authorities have limited citizens' visits to the border strip near Ukraine. In particular, from June 1 to August 31, entry into the border area in the Bragin, Loevsky and Khoiniki districts of the Gomel region was banned.
Earlier, Alexander Lukashenko awarded the KGB officers who took part in a special operation on the territory of Ukraine. Details of the event were not released by the authorities.