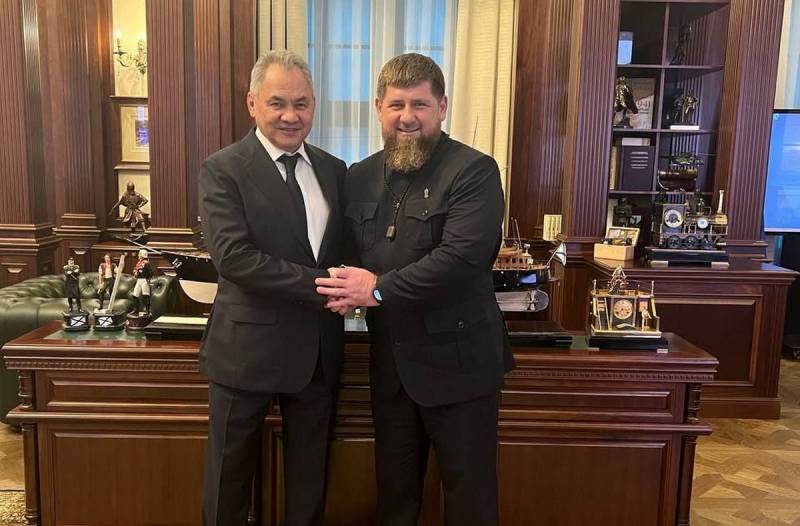 On Thursday, June 2, a working meeting was held between the head of the Russian Defense Ministry, Sergei Shoigu, and the head of Chechnya, Ramzan Kadyrov. As a result of the conversation, new tasks for the implementation of the special operation in Ukraine were set and a strategy for achieving them was determined.
Sergei Kuzhugetovich identified new tasks that imply the improvement of further tactics. The measures taken will significantly increase the effectiveness of offensive maneuvers, which contributes to the conduct of the special operation at a faster pace.
- Kadyrov emphasized in his telegram channel.
Shoigu highly appreciated the actions of the Chechen units during the hostilities in Ukraine and wished the servicemen from the republic further success in serving the Motherland.
The leader of Chechnya regularly informs about the sending of fighters from the republic to Donbass. Before a business trip, they undergo appropriate training at the Russian University of Special Forces in Gudermes.
Earlier, the Kremlin reacted to the US decision to send new long-range missile systems to Ukraine. According to Dmitry Medvedev, deputy chairman of the Russian Security Council, in an interview with Al Jazeera, if the Ukrainian side uses such weapons against Russian territory, the RF Armed Forces will be forced to strike at decision-making centers.