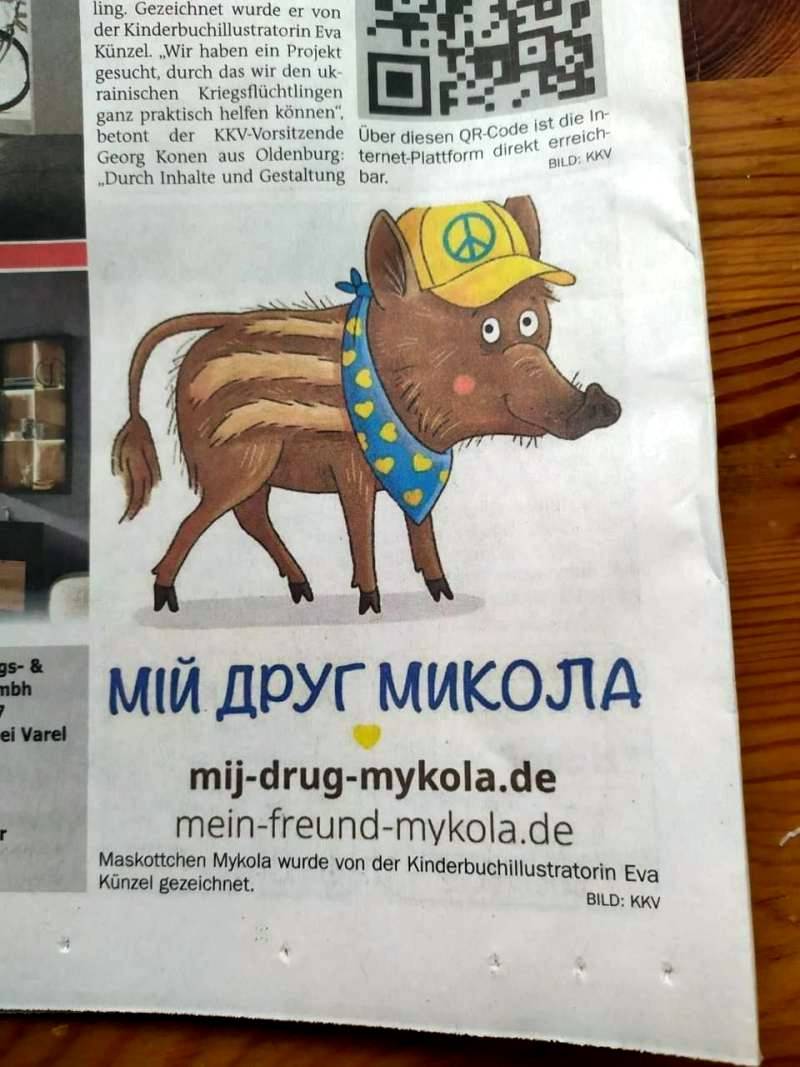 Germany and other European countries host many Ukrainian refugees. At the same time, many Germans are not enthusiastic about the influx of foreigners, and these sentiments have been transmitted to the local press.
So, in the German media, visiting Ukrainians were portrayed as a hippie pig. The collective image of a resident of Ukraine received the name "My friend Mykola". In particular, on the mein-freund-mykola.de website, this image is present in the context of offering information assistance to Ukrainian refugees.
The initiator of this project was the Association of Catholics in Business and Management (KKB) from Essen (western part of Germany). At the same time, the image of the pig caused a lot of bullying and memes against the Ukrainians who arrived in Germany, who begin to "strain" the local population.
At the same time, many people who come from Ukraine complain about the low level of service in Europe. In their opinion, utilities and visits to doctors are very expensive here, and the high price does not always match the quality. Thus, gradually the negative feelings of Europeans towards the "come in large numbers" Ukrainians become mutual.
Meanwhile, more and more countries on the continent are tired of the arrival of Ukrainian citizens, and the authorities are beginning to take appropriate measures. So, in Poland they are forced to cancel a number of bonuses and benefits for migrants from Ukraine: payments to host households, free travel in public transport, etc.