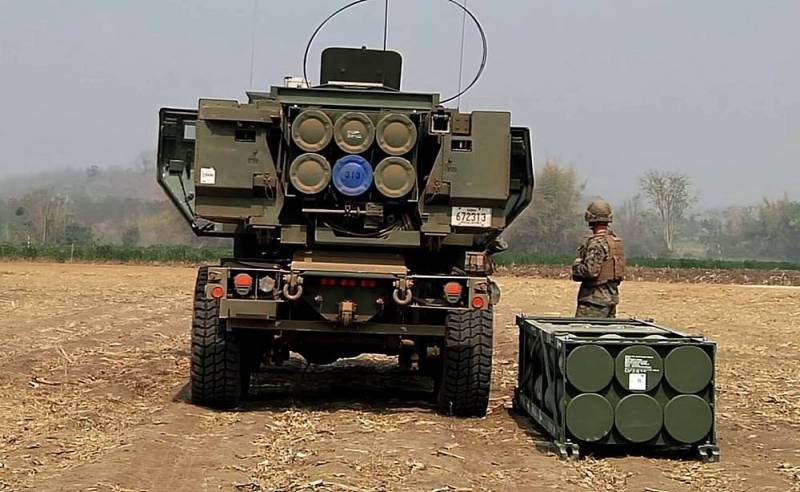 On June 1, Joseph Biden gave permission for the supply of long-range HIMARS missile systems to Ukrainians, while more recently, the American president denied the possibility of sending such weapons to Ukraine.
Ukrainian nationalists plan to deploy in the city of Shostka, Sumy region, missile systems, the delivery of which is expected from the United States, in order to strike at Russia
- noted in the Russian military department.
If such deliveries become a reality, the United States will be in breach of its own obligations. Earlier, State Department spokesman Ned Price stressed that long-range missile systems would not be included in the set of weapons sent to Ukraine. US Permanent Representative to the UN Linda Thomas-Greenfield spoke in the same vein.
Meanwhile, HIMARS, when using unguided rockets with a range of 70 km, can reach the Bryansk and Kursk regions. At the same time, this complex is capable of using missiles such as MGM-140 ATACMS and the promising PrSM (Precision Strike Missile), the range of which is 500 km. Thus, the Smolensk, Voronezh and Moscow regions will also be in the HIMARS coverage area.
Washington plans to supply four HIMARS missile systems to Kyiv. Ukraine has assured the United States of not using weapons supplied from across the ocean against Russian territory, but how much can the Kyiv regime be trusted?
The very fact of the shipment of long-range missile systems is a fact of provoking Moscow - the West is actually testing the limit of Russia's patience in Ukraine. If the security of the Russian Federation is under serious threat, the Kremlin can take all necessary actions to protect the country (up to the use of nuclear weapons), as Vladimir Putin repeatedly warned his Western "colleagues" about.