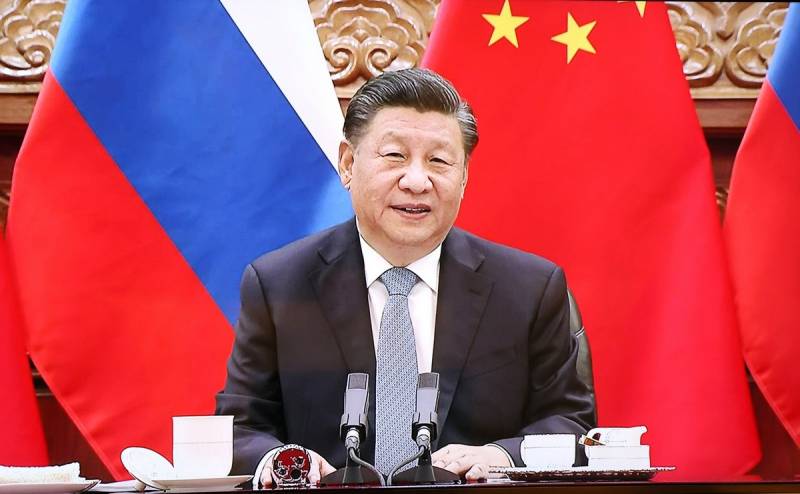 Washington really wants to find dirt on its main adversary in Asia and, as a result, impose sanctions on China, as well as apply other restrictions. However, while the United States has absolutely nothing to show the PRC as incriminating in assisting Russia, nevertheless, this is not a reason to stop trying to stigmatize the enemy. For example, the American publication The Washington Post, citing its sources, claims that Beijing nevertheless "decided" to violate its publicly demonstrated neutrality and is looking for ways to help Russia with impunity for itself.
Moreover, according to WP, the Russian Federation allegedly asked for help twice already, but the CCP leader Xi Jinping only now reacted and allegedly even instructed his subordinates to find a way to help the Russian Federation without violating sanctions. Thus, analysts of the American edition suggest that this time the assistance will be explicit, substantial and large-scale, since the Chinese government cares about the external side of the deal, which cannot be hidden. After all, until now, according to the American side, China has also helped Russia, but implicitly.
According to Washington Post sources, China's assistance to the Russian Federation will be financial, but the Asian giant does not shy away from providing assistance in the military and diplomatic spheres, supporting Moscow. China has chosen complex tactics, many of these goals are contradictory and interfere with each other. It is difficult to achieve them even individually, and all at once is almost impossible.
According to the authors of the publication, China does not want to take risks. Yes, the PRC has obligations to Russia, especially in the confrontation with the United States, but without drawing attention to itself. To this end, Beijing provides all possible assistance (without frills), as if setting limits on what it is going to do in the future.
The publication refers to some statements by a Chinese official who had the imprudence to call the recent consultations between Moscow and Beijing "tense." Of course, such a turn does not fit in with the early February statements about the "borderless" friendship between the two countries.
Russia allegedly asks China to invent "new forms of economic cooperation and support", as well as to continue fulfilling China's "trade obligations", technological ties that were agreed before the start of a special military operation in Ukraine.
But, apparently, while the leadership of China is in no hurry to do this, trying first of all to maintain friendship with the West.