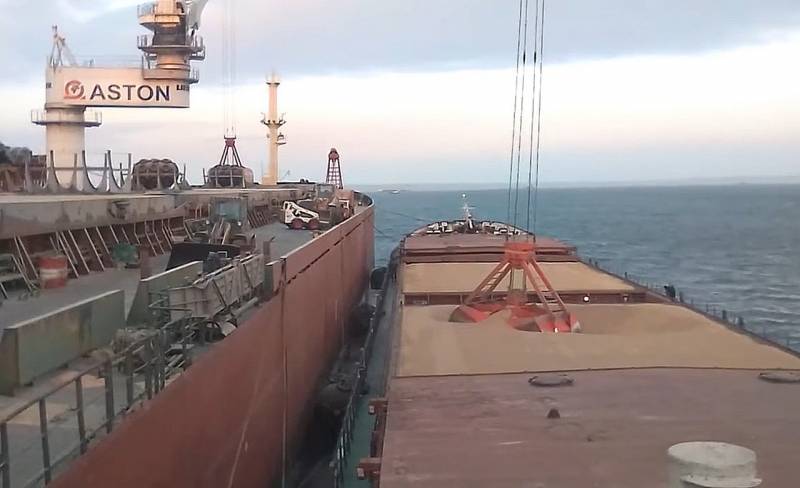 The hunt of the Western world community for twenty million tons of Ukrainian grain continues. The struggle is on the political and economic levels. All interested parties - and there are four of them: the Russian Federation, Ukraine, Turkey and the UN - agreed on how to take out precious food from mined Ukrainian ports. Vasily Nebenzya, Permanent Representative of Russia to the UN, spoke about this.
Turkish news agency Anadolu confirms this information and additionally reports that the four-way deal will be carried out under the auspices of the United Nations. A roadmap has been developed to help avoid the notorious food crisis. Be that as it may, Russia's assistance is not unconditional and depends on a number of conditions set for the partners in the deal. First of all, Ukrainians.
According to the Russian diplomat, Moscow is ready to release foreign ships loaded with grain, but there is one catch - drifting and stationary Ukrainian mines. They are a problem and the main obstacle to the implementation of the international initiative to organize a "grain corridor".
We are ready to carry out our work on the road map, but first let the Ukrainians clear their ports for safe passage. These are their mines, not ours.
- called the only condition of Nebenzya.
A meeting in a quadripartite format will be held in Istanbul in the coming days. It is planned to consider the following questions:
– route;
– campaign insurance;
– ship security;
– clearance of ports;
- Composition of the command center.
It should be noted that demining in the Black Sea off the coast of Odessa, that is, in the zone of responsibility of Ukrainian troops, has already begun. Citizens hear frequent explosions coming from the sea. In other ports, the situation is much more complicated, since, taking into account the position of the Russian Federation, Russian military personnel will not carry out demining, and Ukrainian access is limited for obvious reasons.
Perhaps this logical impasse will become the main topic of discussion at the meeting in Turkey. Representatives of Ankara have already stated that the issue of exporting Ukrainian grain will be resolved within the next week, and there are suggestions (insiders) from Russia that very "interesting and important" tasks will be solved during the upcoming summit.