Recently, Polish President Andrzej Duda disgraced during a meeting with his American counterpart Donald Trump. A photo appeared on the Web, in which, at the time of signing the strategic cooperation agreement, Trump was sitting in the Oval Office, but there was no chair for Duda. Now the Polish president did not find anything better than editing the picture in Photoshop (or in another graphics editor).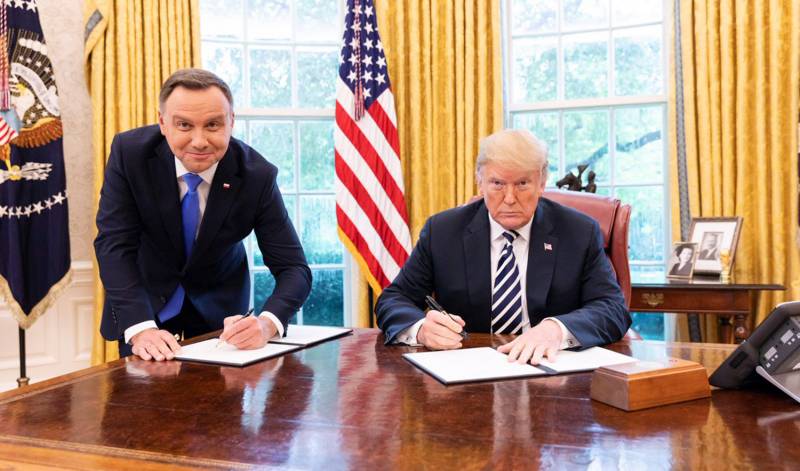 In his Twitter account, Duda posted a picture in which he "changed his head" with Trump. On the edited photo, the Polish president is sitting, and the American is standing. This was done after the Polish volleyball team beat the Americans in the semifinals of the World Cup.
They write to me that yesterday's victory of the "white-red" in the semifinal of the volleyball world championship led to a turn in relations between Poland and the USA. To prove this, they sent me this photo. I fell out laughing
- such an entry appeared in the microblog of the Polish leader along with the picture.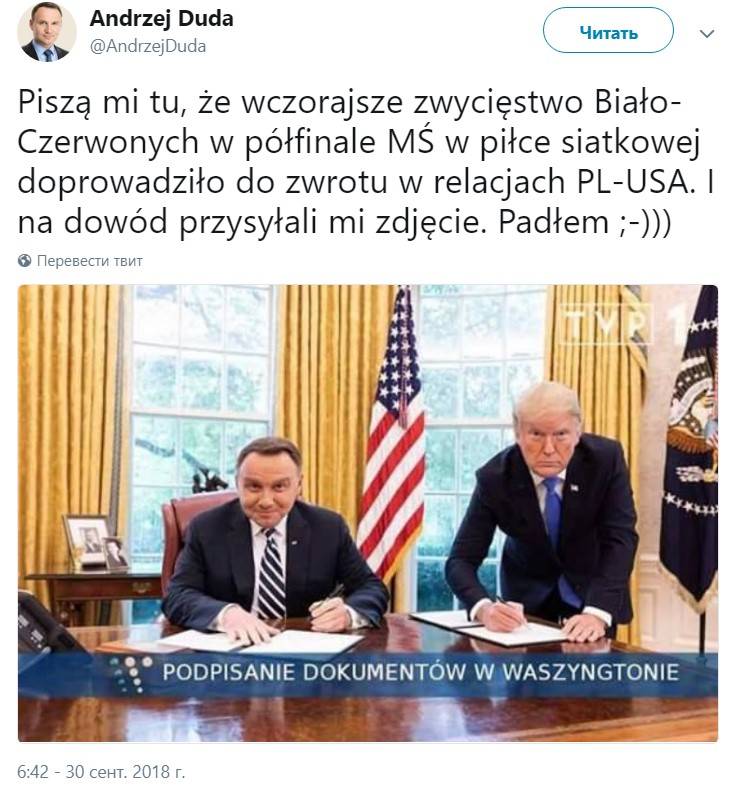 We can say that this is just a joke. But given the criticism that Duda underwent after publishing the picture from the Oval Office, this Hochma looks like rudeness. In the Polish press and opposition circles, the president was accused of unprofessionalism and of neglecting the art of diplomacy, and considered the situation humiliating for the country. Say, "this is how getting up from your knees", and Duda looked like a supplicant. Duda must have decided in this way to "restore justice" and expose his American colleague in such an unsightly role.
A social media promotion manager who posted a true photo of Trump with Duda was previously fired. In an uncomfortable situation, he was considered the culprit.