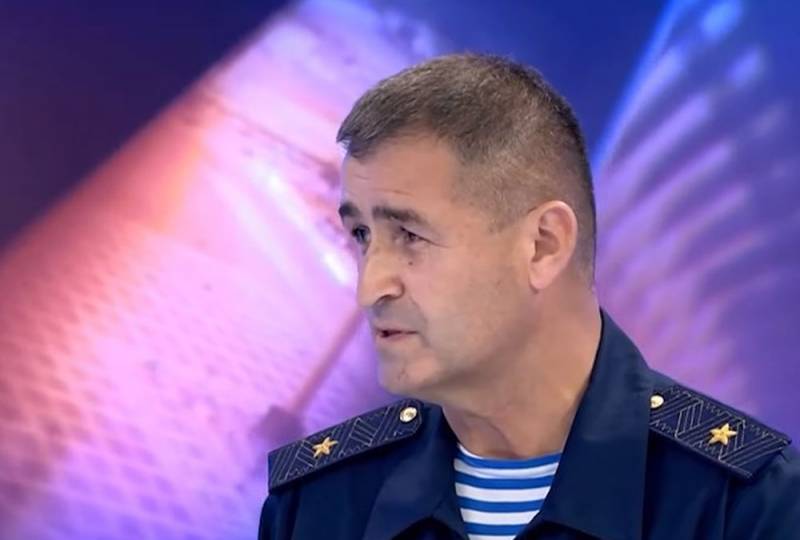 On June 2, fellow countrymen said goodbye to an extra-class pilot, a real ace of his craft, retired Major General of Aviation (since 2012) Kanamat Botashev. After the start of the Russian special operation on Ukrainian territory, he volunteered to defend Russia's interests in the airspace of Ukraine. Now the details of how he died have become known.
On May 24, the general was at the helm of the Su-25 in the Donbass, performing the assigned combat mission of destroying designated targets in the Popasnaya area in the Lugansk region with aircraft weapons of destruction (ASP). During the mission, he received information that the superior forces of the Armed Forces of Ukraine blocked one of the assault groups of the RF Armed Forces.
Russian military personnel requested air support. The pilot decided to help the fighters in a difficult situation by sending his attack aircraft to the area. At the same time, he knew for sure that the Armed Forces of Ukraine had a large number of air defense systems there. But he risked his life to help. It was his personal decision, based on devotion to the military brotherhood.
At an ultra-low altitude, being under heavy fire from the Armed Forces of Ukraine, he struck at the enemy, giving the encircled group the opportunity to escape from the fire bag. When leaving the attack, his Su-25 was shot down by enemy missiles. The general died, sacrificing himself to save others.
Kanamat Botashev fulfilled his duty to the end. For this he was awarded the title of Hero of Russia posthumously. Eternal memory to the man who lived and died in the sky.