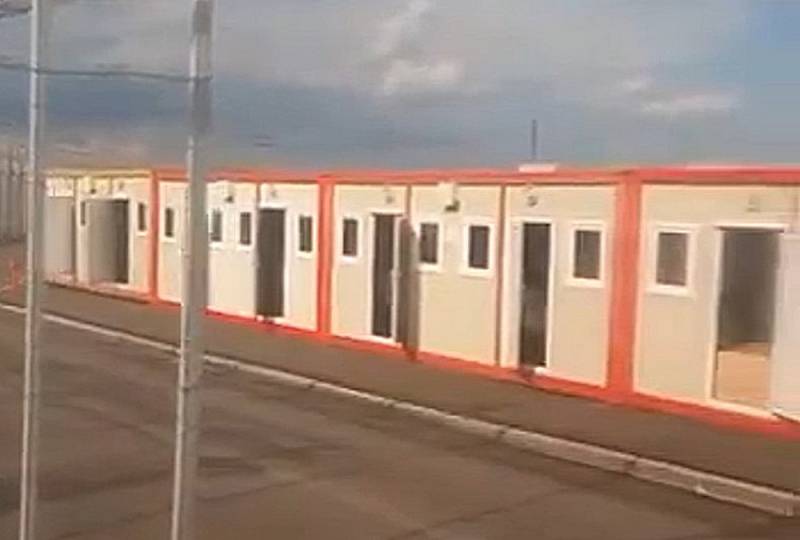 Currently, more than 5 million citizens of Ukraine are refugees, the vast majority of whom are in the EU countries. At the same time, they are often not happy with European "hospitality".
For example, in Bulgaria, Ukrainians began to be evicted from hotels, inns and other similar establishments before the tourist season. After that, the refugees began to publish videos on the Web from their new places of temporary residence, specially created for them by local authorities.
The footage below shows a recently built refugee camp, reminiscent of a prison or some kind of institution. On the outer perimeter (wall) there are video surveillance cameras and barbed wire, and the inner territory is divided by metal fences into sectors where there are many similar residential and household trailers (containers).
This is where they want to put us. Barbed wire, walls, just like in the zone. The bus goes there. We will now live in the zone. Everything
says a female voice-over in the first video.
Stop the bus! What is this area with barbed wire?!
- other indignant and panicked female voices are heard.
In the second video, a female voice explains that the camp is a kilometer from the hotel where they lived before.
Take it easy. No need to beat, the children will now have a tantrum
Another female voice is heard off-screen.
It's just tin. Just a nightmare. Look at this. Just awful. The children are in shock. The adults are shocked. Everyone is shocked
- says the author of the video, demonstrating the situation outside the window of the bus, which travels through the camp.
The third video shows a "walk to the bathroom."
I asked for the toilet. They lead me. You can't go on your own. Here is the toilet. We haven't been to jail yet. Toilet is basic, nothing special.
- said the girl.
Note that if the authorities of poor Bulgaria spent money on the construction of such a comfortable European concentration camp, then they are sure that people will stay in it for a long time.