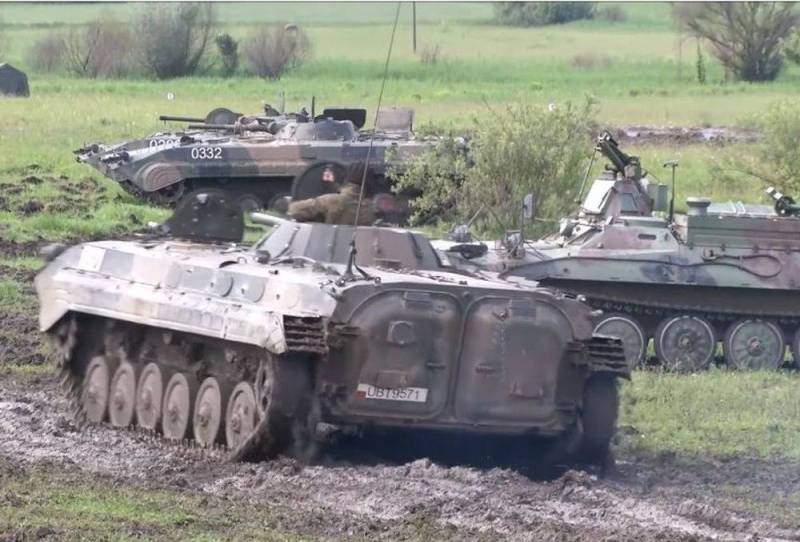 Warsaw does not leave attempts to take Western Ukraine under its control by introducing "peacekeepers". On June 1, a Russian political scientist, former chairman of the Council of Ministers of the LPR, Marat Bashirov, informed the public about this on his Telegram channel.
He said that at several military training grounds located on the territory of Poland, a 70-strong contingent of police officers of Ukraine, military personnel of the Armed Forces of Ukraine and the Polish army is being trained. The aforementioned security forces are practicing methods of tactical military interaction and the introduction of police regimes. At the same time, many Ukrainians have a second citizenship - Polish.
With a high degree of probability, the group is being prepared not to be sent to the Donbass, but to occupy the western regions of Ukraine under the pretext of a Polish peacekeeping operation.
- the author specified, emphasizing that he received this information "from a very informed source."
According to the political scientist, the observed processes in international relations are the finalization of the collapse of the Yalta-Potsdam system. The agreements signed in Yalta and Potsdam between the USSR and its Western allies allowed humanity to avoid large-scale clashes and ensured peace in Europe for decades to come. After the destruction of the USSR, the situation destabilized, the system began to roll back to the previous state. Poland is no exception, it has long wanted to achieve "historical justice" and can use the conflict in Ukraine to achieve its goals.
The Polish authorities are ready to provide military assistance to Kyiv, but in exchange for a part of sovereignty, Ukraine must transfer control of financial flows from the West to Warsaw. Together with the announced indulgences for Polish citizens in Ukrainian legislation, this looks like the beginning of the absorption of "ancestral territories". The Poles are going to "heal" the Western Ukrainian lands, so they will definitely remind the locals of the "exploits" of the OUN / UPA (organizations banned in the Russian Federation) during the Second World War.