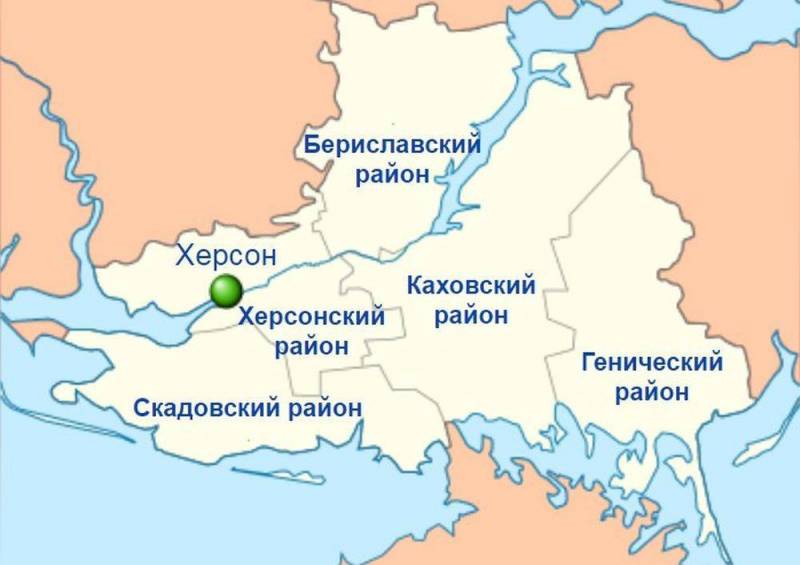 The entire territory of the Kherson region and parts of the Zaporozhye region controlled by the Russian armed forces will be connected to the unified Russian energy system. This was stated by the deputy of the State Duma from the Crimea, Mikhail Sheremet.
Now between the Crimea and the Kherson region, work is underway to restore the power lines and gas pipeline destroyed by Ukrainian nationalists. After their restoration, the liberated regions will be connected to the Russian energy system
Sheremet said in an interview
RIA News
.
At present, civil-military administrations have been formed on the territory of the Kherson and southern parts of the Zaporozhye region, cooperating with the Russian military. Earlier, the leadership of the CAA of the Kherson region announced the gradual abandonment of the hryvnia in favor of the Russian ruble and their readiness to hold a referendum on the entry of this Ukrainian region into the Russian Federation.
The Kherson region is the first fully Russian-controlled Ukrainian region in which the capture of the main cities and towns did without heavy clashes, as happens, for example, in the Kharkiv region. The leadership of Ukraine, dissatisfied with this turn, made a number of attempts to push back the Russian troops, and also ordered the controlled armed formations to shell the settlements of the region. The actions of the Kyiv regime led to the fact that the deputy head of the administration of the Kherson region announced that Zelensky was fulfilling the order of other states for the actual collapse of Ukraine and had lost the right to be called the president of the country.